View this collection of community favorites from 2022. Here are some of the highlights...
Our Favorite Articles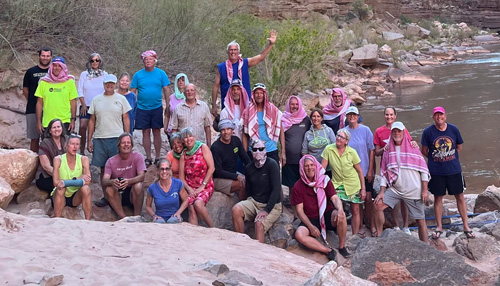 "On June 15-21, 2022, a group of 28 Aramco retirees and friends embarked on a week-long whitewater rafting trip through the Grand Canyon. The trip was organized through Grand Canyon Whitewater out of Flagstaff, AZ, and it included 7 days and 6 nights on the beautiful Colorado River in northern Arizona."
2022 Dhahran Teachers' Reunion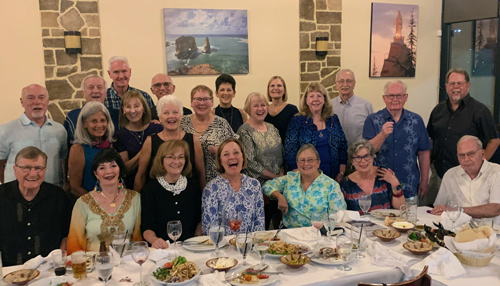 "At the end of August an unlikely bunch of 1980's Aramco teachers, who taught in Dhahran, descended upon the MGM Park, Las Vegas, for a reunion that resembled old home week. Although some of us had not seen each other for nearly 40 years, we picked up right where we left off. Thank you, Aramco and Facebook."
Aramco Retiree Golf Group Teed It Up in Phoenix, Arizona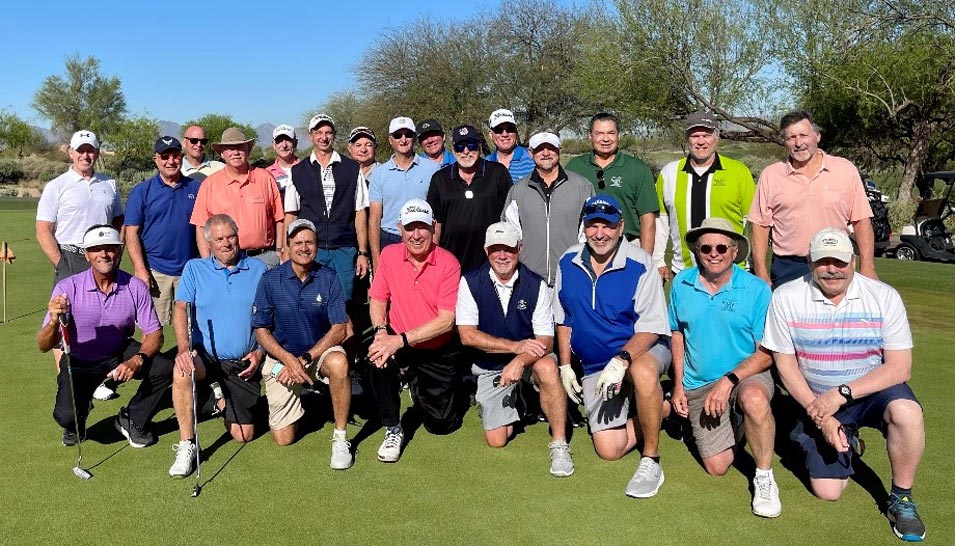 "The Aramco Retiree Golf Group held their sixth overall and first 2022 event in Phoenix, Arizona at Sheraton Grand Wild Horse Pass Resort March 28 – April 1, 2022. It was a fun filled 5-days of activities including 3 rounds of golf at Whirlwind Troon Devils Claw and Cattail golf courses. The evenings included an "Ice Breaker" Monday night at the Sheraton Grand Lobby Bar area onsite..."
Aramco Retiree Golf Group Teed It Up in Myrtle Beach, South Carolina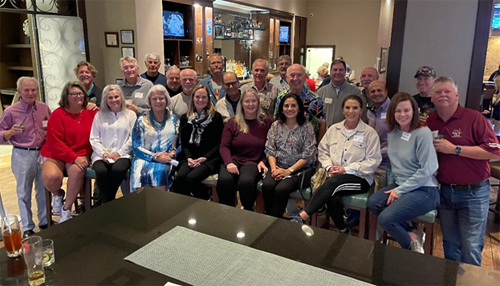 "The Aramco Retiree Golf Group held their seventh overall and second 2022 event in Myrtle Beach, South Carolina at the Marriott Myrtle Beach Resort & Spa at Grande Dunes, October 3-7, 2022. It was a fun-filled 5-days of activities including 3 rounds of golf at The Players Club, Barefoot Resort's Love, and Myrtlewood Palmetto golf courses."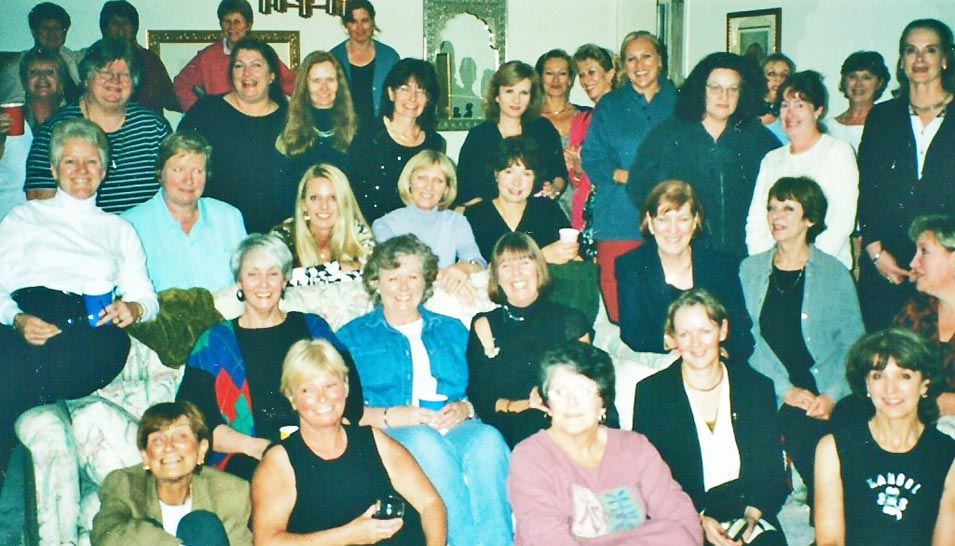 "Thank you, Ann Berry, for sending AXP this beautiful, nostalgic photo of UK Secretaries. Ann Berry worked in Office Services for 24 years, from 1978 to her retirement on 1 April 2002. The photo is of her friends at her leaving party. The party included 34 secretaries who had clocked over 700 years working for Aramco."
Not the May Ball 3 Continues the Tradition of May Balls for Dhahran Rugby Union Football Club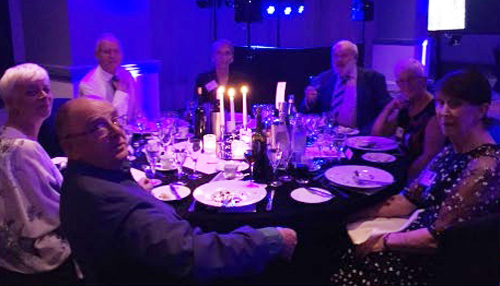 By Richard Thom
"On Saturday 3rd September, three years in the planning and a year later than intended due to the Covid pandemic, 90 former members, friends and supporters of the then Dhahran Rugby Union Football Club (DRUFC) came from the four countries of the United Kingdom and four continents (Asia, America, Europe and Australia) to wine, dine, reminisce and be entertained at Not the May Ball 3, held at the Novotel London West hotel."
Saudi Arabia to Ireland by Land Rover in 1997: Preparation for the Journey - Part I
By Ian Conlin
"The journey begins on a bright sunny December morning, but then it is always bright and sunny in Saudi Arabia. Noinin and Ian Conlin are suddenly very nervous, unsure of what they are getting into and how it will all end. Maybe it would have been a lot simpler, easier, cheaper, and much safer..."
Then and Now: Al Khobar 1955 and 2020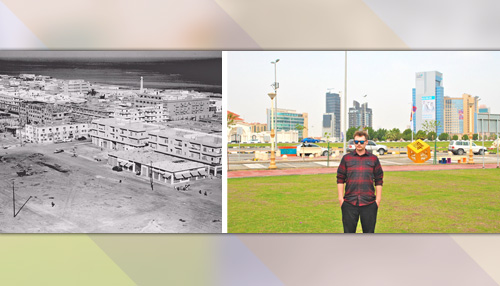 By Bert Seal
"I took the 'then' photo of Al Khobar in 1955 while working as a PR photographer for Aramco. The 'now' photo is of my grandson, Sam Field, taken in 2020."
Our Favorite Articles Celebrating Brats:
Here Come the "Returning Students"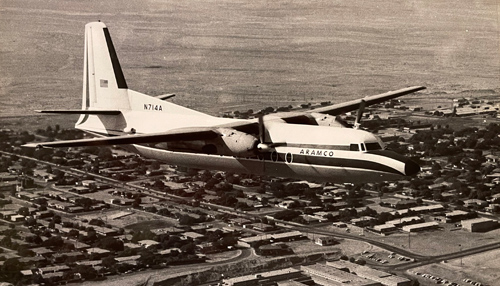 By Mark Stoffer
"Batten down the hatches! It was always a happy yet tense time for Aramco when the high school and college dependents returned for Christmas and summer vacations. The company worked hard to keep them entertained (Tri-D dances, dhow trips, etc.)"
Aramco Brats Get Together in Port Salerno, Florida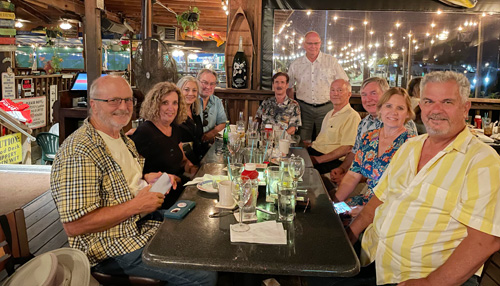 By Fred Bobb
"Aramco Brat, Doug Grant, hosted a cocktail and dinner gala at the waterfront restaurant, Shrimpers Bar and Grill, in Port Salerno, Florida on April 20th. Nine Brats and one honorary Brat were in attendance."
Our Favorite Articles from our Contributing Authors:
In a class of their own, we continue to bring you monthly installments from 3 authors whose unique voices recount tales of desert adventures, familiar cultural experiences and heartwarming recollections to keep you close to your Arabian roots. Here are our favorites...
My Madinah Mosque Misadventure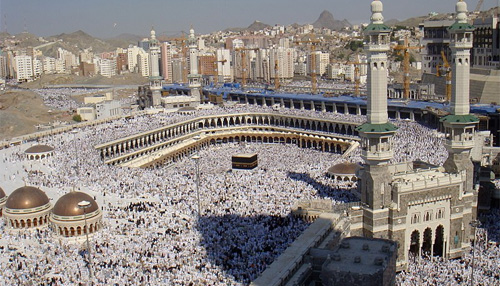 By Brid Beeler
"In the late 1990's I was in Saudi Arabia on a consulting contract for a leading tourism company. I was to travel the Kingdom, putting together travel itineraries for the expatriate market. On this nearly month-long expedition, I was accompanied by Mohammed, my Saudi driver assigned to me..."
Remembering the Joy of Comfort Foods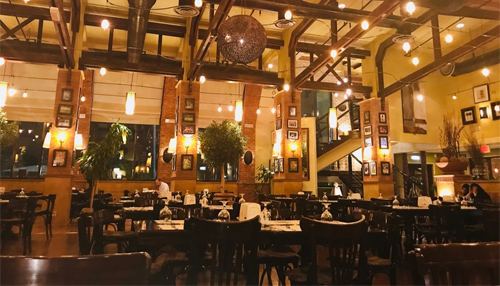 By Anushka Bose
"While the visits back to Dhahran during my school breaks were temporary, the joy of comfort foods I enjoyed at the local spots in Dhahran was permanent — never could I forget the taste of my favorite Chicken Tikka Masala from Olive Garden-Tandoori House, and I still, to this day, seek that same taste whenever I order the dish at different restaurants."
Tales of the Bedouin–Part XV: The Water of Umm Al Abel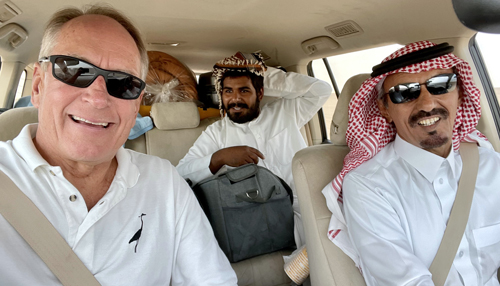 By Mark Lowey
"In this piece, Mark Lowey, "Abu Jack," is escorted deep into the Rub Al Khali (Empty Quarter) and told the astonishing story of a water well named Umm Al Abel."
Our Favorite Articles Celebrating Authors:
Saudi Aramco's Ali Mohammed Al-Baluchi - 'Heart and Soul: A Memoir'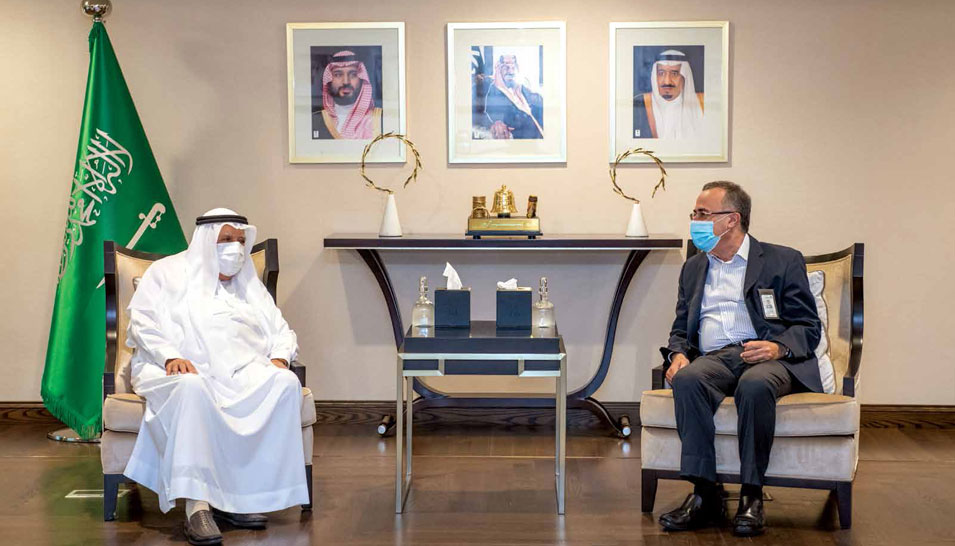 By Ali Baluchi
"Ali Mohammed Al-Baluchi, an Aramco retiree, has written an autobiography spanning more than 70 extraordinary years. The book, titled "Heart and Soul: A Memoir," details many of the writer's memories over 40 years with the company followed by more than 30 years in retirement."
The Gathering Storm - The Gulf War: Vignette from 'Tales from the Desert: An Arabian Memoir'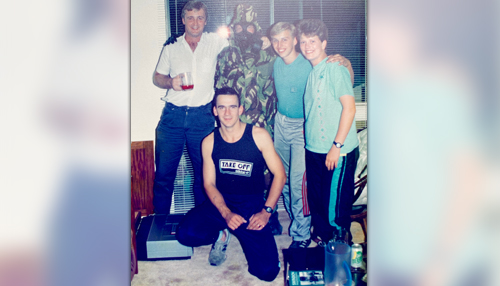 By Stuart Crocker
"Dhahran is situated on a low hill a couple of miles west of Dhahran airport which is an enormous military airbase and at that time, a commercial airport. Within hours of President Bush announcing 'Operation Desert Shield' a continuous stream of enormous US Air Force transport planes began landing at the airport, depositing men, supplies and weapons."
Things Are Rarely the Way They Seem: Vignette from 'Life in the Camel Lane'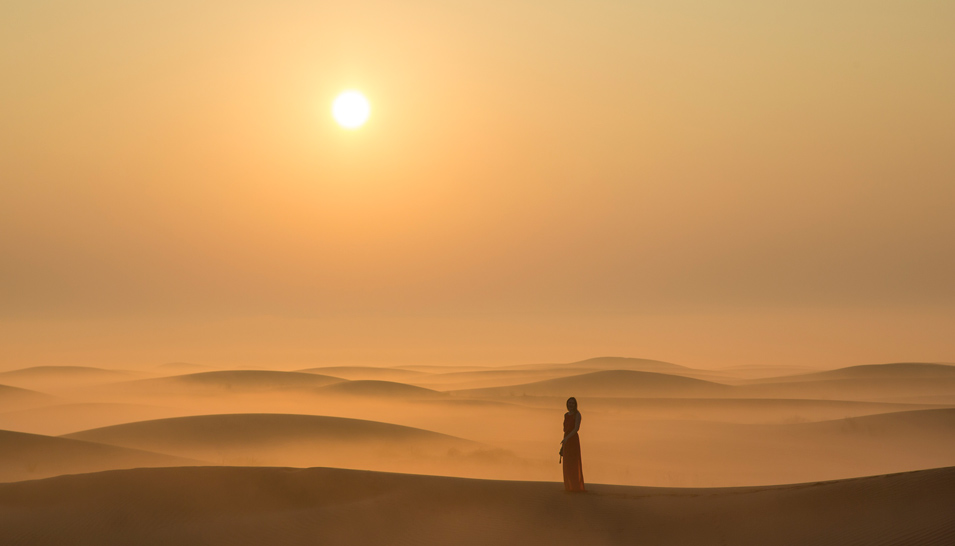 By Doreen Cumberford
"In the multicultural soup we swam, situations would frequently come up where we had to fill in the blanks or make up a story to make sense of the circumstances. Often the story did not match reality. Here is an example of an incident that could happen anywhere in the world..."
Nomadic Youth - Vignette from 'Aramco Brat: How Arabia, Oil, Gold and Tragedy Shaped My Life'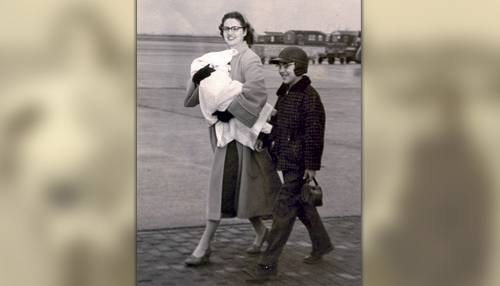 By Richard P. Howard
"Not quite 4,000 days before the Cairo crash, I could be found in Glenshaw, a suburb outside Pittsburgh, Pennsylvania. It was the day after Christmas, 1955. My father had joined giant Aramco (the Arabian American Oil Company) thirteen months before, and we would soon be with him in KSA, the Kingdom of Saudi Arabia."
Our Favorite Photos
Here's a look at our favorite photos. Visit our photo galleries to see all the photos. Share your photos with the Aramco ExPats community by submitting them to info@aramcoexpats.com.
Irene Pappas (Dh '75) and Fred Bobb (Dh '72)
Out and about in Dhahran
Shopping at the Commissary
Walking Path in Ras Tanura
Event of the Year - The 2022 Aramco Hafla Cruise Reunion
Onboard the 2022 Aramco Hafla Cruise
Upcoming Event - The 2023 KSA Reunion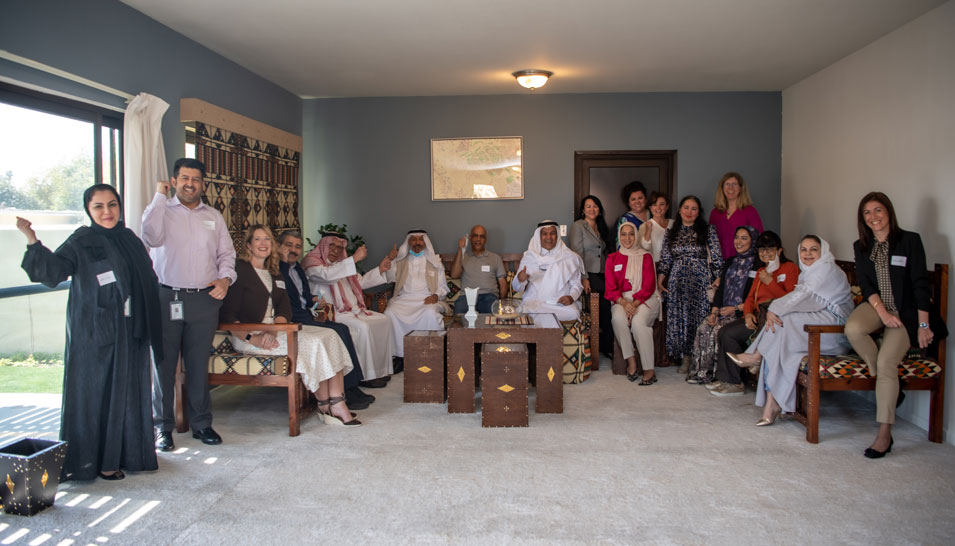 By Jessica Weirmier
"Something very special is happening in March 2023. From March 1 – 14 hundreds of retired Aramco expatriate employees, and adults whose childhoods were spent in Aramco communities, will be coming to the 2023 KSA Expat Reunion being held in Dhahran in their honor."
We Thank You
Our team would like to thank you for your continued support and for your article and photo contributions.
Special Thanks to Our Sponsors