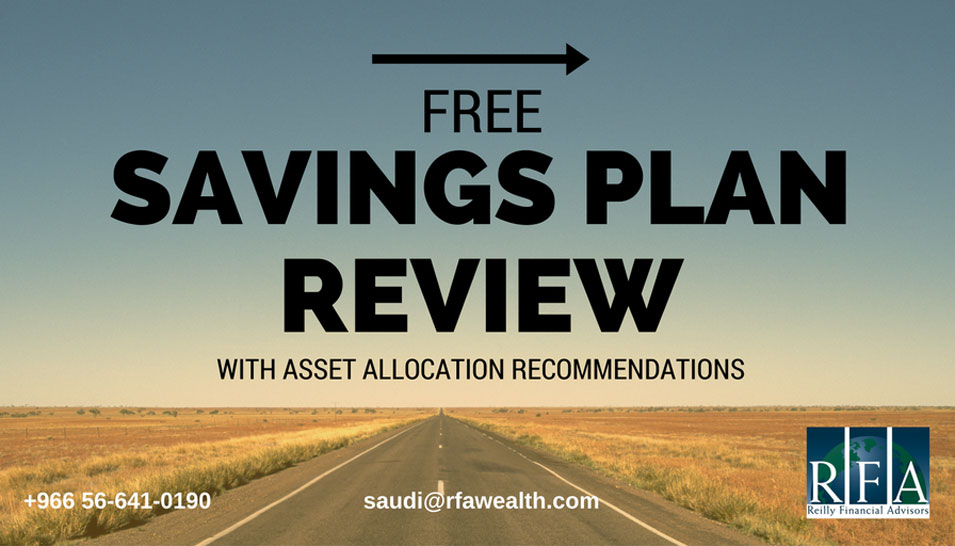 Free Savings Plan Asset Allocation Review
Of course Aramco provides you with a generous Savings Plan and it, along with the RIP, is essentially how you'll "pay" yourself in the future. The Savings Plan ultimately gives you the reins to take control of your future financial life.
The real unknown with the Savings Plan is how should you allocate those funds in order to support yourself in retirement? Is your portfolio truly diversified in a manner that will best help you reach your future financial goals?
We're offering a FREE Savings Plan Review, at no cost and with no strings attached, that will analyze the existing allocation of the funds in your Savings Plan! We'll also point out any problem funds, and provide recommendations specific to helping you achieve your retirement goals.
If you or somebody you know would like Reilly Financial Advisors to analyze their Savings Plan, simply call us at +966 56-641-0190 or email [email protected].
Best regards,
The Team at Reilly Financial Advisors