Events like the upcoming Hafla reunion in Monterey, California offer us opportunities both to recall fond memories from the past and accumulate more material for building new memories to reflect on in the future. In this way, the wellspring of our lives keeps getting fuller and fuller as time goes by. Or, at least that's how I'd prefer to look at it. And why not take a positive approach to an event as stimulating as an Aramco annuitant Hafla? There's really nothing else like them in all the world. Where else on this planet earth will you find such a colorful assortment of diverse characters gathered together for three days and nights all in one place? I can't think of any. Can you? And just think, this will be the thirtieth bi-annual Hafla. Where has the time gone?
Here at AramcoExPats.com we've been covering Haflas since 2004. I'd like to share some memories from those gatherings we've had the privilege of attending and covering.
2004 — Location: Pinehurst Resort, Pinehurst, North Carolina. Highlights: extensive play on the resorts eight golf course; tennis matches on the resort's matchless courts; shopping in the Village of Pinehurst's remarkable collection of shops; lots of dining and dancing and feel-good socializing with friends old and new.
2006 — Location: Chateau on the Lake Resort and Spa, Branson, Missouri. Highlights: Community Heritage Gallery traveling exhibit; showing of a Saudi Aramco movie featuring the four main Aramco camps; live music by the Jody Simrell Trio playing covers of favorites by Fats Domino, Elvis, and other great legends of rock-'n'-roll; a powerful and heartfelt speech by Nail Al-Jabeir of the Information Office of the Royal Embassy of Saudi Arabia in Washington, D.C.
2008 — Location: Paris Hotel and Casino,Las Vegas, Nevada. Highlights: Over 1,000 annuitants attended, the largest Hafla gathering yet; Brian Macbeth, Associate General Counsel for Aramco Services Co. (ASC) delivered the keynote speech at that year's gala dinner in the Rivoli Ballroom; attendees danced the night away to music by crooner Rob Zappulia, accompanied by his big band, including a tribute to Frank Sinatra with songs like "Luck Be a Lady" and "New York, New York."
2010 — Location:  Orlando World Center Marriott Resort, Orlando, Florida. Highlights: three notable dinners, highlighted by a Gala banquet hosted by Aramco Services Co.; addresses by Abdulaziz F. Al-Khayyal, senior vice president of Industrial Relations Ali A. Abuali, ASC president and CEO; Tofiq H. Al-Gabsani, president and CEO of Saudi Refining Inc.; Ibrahim K. Naimi, president of Saudi Petroleum International; and Mae Mozaini, director of Public Affairs at ASC; 386 retirees from all four corners of the globe.
2012 — Location: JW Marriott Starr Pass Resort & Spa, Tucson, Arizona. Highlights: Golf at the splendid Starr Pass Golf Course; a special showing of Hugh Renfro's film, Arabia; a social bridge tournament; simulated sports competition; a trip to Tucson's Desert Museum; relaxing along the resort's "Lazy River" water course.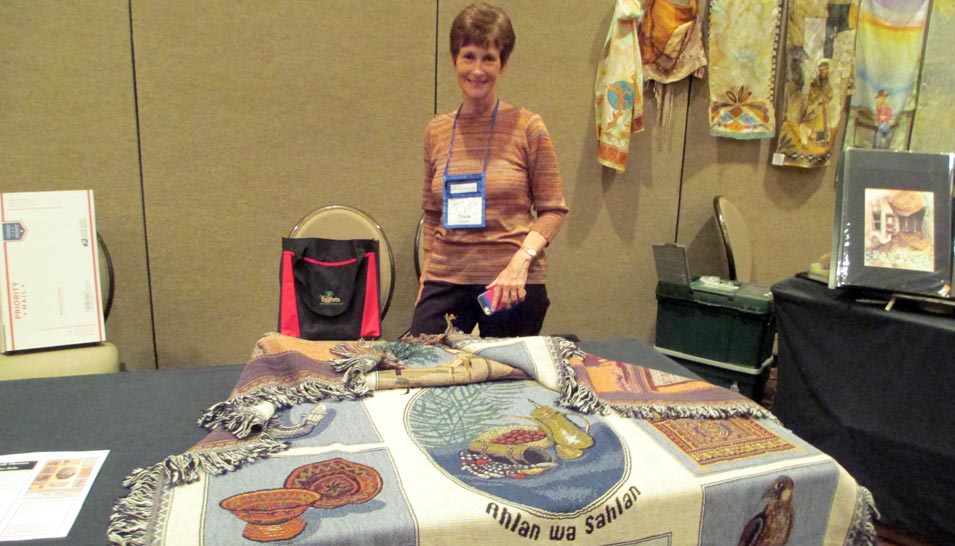 2014 — Location: Omni Grove Park Inn, Asheville, North Carolina. Highlights: Splendid meal at a world-class collection of restaurants; shopping in downtown Asheville; a visit to the Biltmore Estate;
2016: Hyatt Regency, Monterey, California. Highlights: TBD.
We're looking forward to seeing you in Monterey and making new history together.
As our Aramco friends from Texas like to say, "Ma'Salamah y'all!"