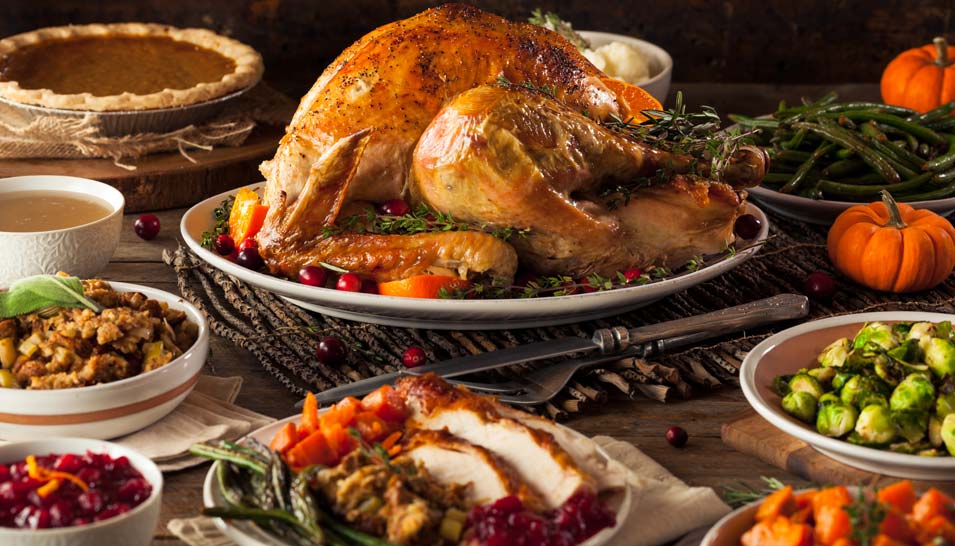 Several years ago, I attended a Thanksgiving dinner at a friend's home on Mercer Island, a suburb of Seattle. On this special night, he was hosting two dozen college exchange students from Denmark. It was the first Thanksgiving for most of them, and they were fascinated by the history and traditions associated with this most American of holidays.
After the host greeted his guests with a welcoming toast, I stood up and began singing a traditional Thanksgiving song in my somewhat off-key voice.
"Come, ye thankful people, come," I intoned.
Before I could start the second line, my fellow compatriots in the room all stood up and joined me in singing the remainder of the first stanza (none of us could remember the words to the second):
…Raise the song of harvest home;
All is safely gathered in,
Ere the winter storms begin;
God our Maker doth provide
For our wants to be supplied;
Come to God's own temple, come,
Raise the song of harvest home.
Thanksgiving is traditionally a day when families gather together to celebrate fellowship and give thanks for life's blessings. The mood is festive, the food is plentiful, and, especially for children, memories that will last a lifetime are formed.
Music was always an integral part of Thanksgiving Day in my growing-up years. With my classmates in school and my family at home, we'd sing Henry Alford's "Come, Ye Thankful People, Come" the lyrics of which I've already quoted.
You can also go to YouTube to watch the Mormon Tabernacle Choir perform two of the most popular Thanksgiving standards, "Prayer of Thanksgiving" and "Over The River And Through The Woods."
A home filled with joyous music is certain to be a hit with all your guests, even those like me who "can't carry a tune in a bucket" as my parents used to tease. My standard response at such moments was to quote them back lines from Psalm 100: "Make a joyful noise unto the Lord, all the earth: make a loud noise, and rejoice, and sing praise." I was good (and still am) at making joyful noises.
The centerpiece of our dinner table on Thanksgiving Day was always a plump roasted turkey. How that bird got its name is worth noting. There are several explanations, but the one I like best is the one I grew up with, whether it's true or not.
The version my parents touted claimed that settlers in New England looked at the colorful markings of these strange native birds and decided they reminded them of the brightly-colored uniforms worn by the palace guard of the sultan in Istanbul in Turkey Hence, turkey. It's also worth noting at this time of year that Benjamin Franklin is said to have wanted the turkey, not the bald eagle, to be named America's national bird.
Had Franklin had his way, the National Football Team calling his beloved Philadelphia home today might be known not as the Philadelphia Eagles but as the Philadelphia Turkeys.
Anyone who ever lived in Saudi Arabia and worked for Aramco for any length of time carries with him or her fond memories of gatherings of family and friends in one of the compounds to celebrate various holidays, not just Thanksgiving. Apply that same spirit of friendship to your holiday celebrations and you will guarantee yourself some joyous new memories.
When I was young, Thanksgiving was my favorite holiday because it guaranteed a four-day holiday from school, falling as it did every year on a Thursday. What can be better than that to a ten-year-old? For many of us who have achieved grandparent status, Thanksgiving remains our favorite holiday of the year.