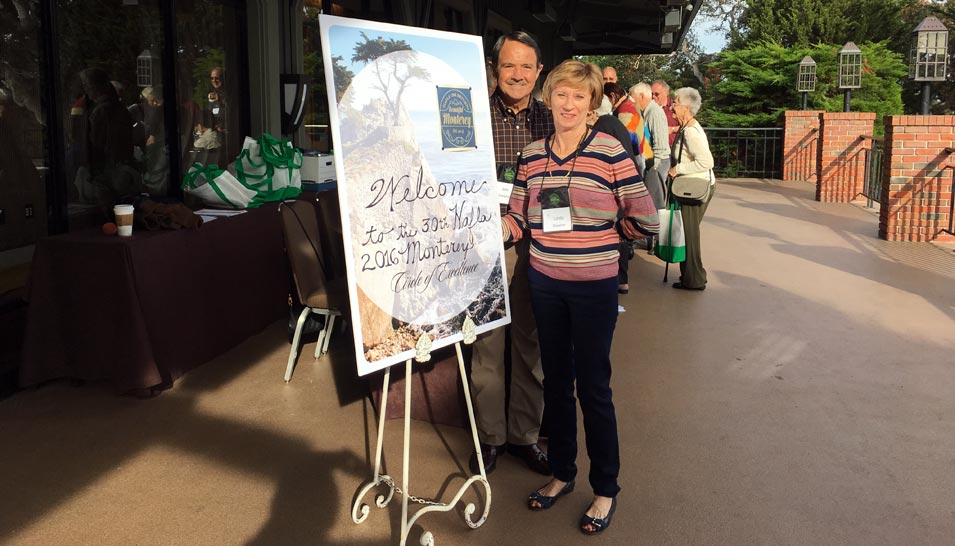 Some 270 Aramco annuitants and friends descended upon the Hyatt Regency in Monterey, California this weekend to commence another bi-annual Hafla. Although the confab did not officially begin until Monday, over half of the group arrived on Sunday, a day early, to preregister, get a head start of the activities and spend more time seeing old friends and making new ones.
Mother Nature smiled upon the gathering, delivering beautiful weather for October with plenty of sunshine and temperatures ranging from 60 to over 70 degrees. For a collection of retirees that spent much of their lives living in the Kingdom and dealing with extreme heat, conditions were close to ideal.
Annuitants were eager to contribute to the oral-history project being mounted by the King Abdulaziz Center for World Culture and promoted by ASC. Their recorded interviews recounting their experiences in Saudi Arabia will become a permanent addition to the Center's archives.
With a plethora of activity options to pursue offering something for everyone, nobody was bored. On Tuesday, seven groups of golfers played on the beautiful course attached to the hotel grounds. Many attendees opted to have lunch in Monterrey and walk around Cannery Row.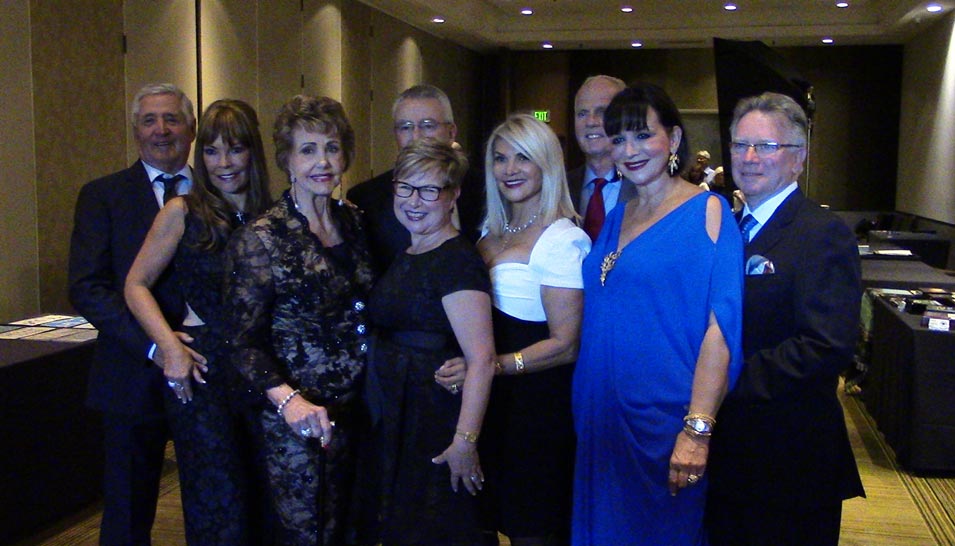 Monday night featured a welcome dinner followed by wonderful music by the David Martin House Party Band and much lively dancing by Aramcons happy to trip the light fantastic, showing off their dance moves on the dance floor and, for some of them, on the stage.
Festivities continued on Tuesday with a reception hosted by Aramco and a Gala Dinner where Saud Al-Ashgar gave the keynote speech. Afterward, the Mike Marotta Band provided more great dance music as the dance floor filled for the second night in a row with celebrating annuitants. Many of the participants snaked danced to the music, circling around the banquet hall and in and out between the tables.
Look for additional accounts and pictures of the fun in Monterey in next week's newsletter.
Hafla Reunion Galleries