Travel Safe ... travel healthy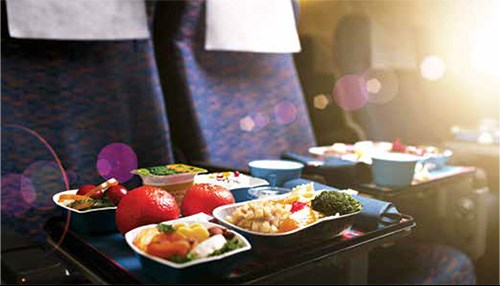 Say the word vacation, and people imagine traveling, meeting new people, seeing new places and trying different food. To help you and your family enjoy your vacation, Johns Hopkins Aramco Healthcare's Clinical Nutrition and Food Services Unit offers you a few food and beverage travel tips.
First and foremost, if you have a medical condition, keep a copy of your medical report and list of all of your medications handy in case you have an emergency or illness while you are away from home. If you wear eyeglasses, you might want to pack an extra pair. If you suffer from diabetes or hypertension, make sure to keep your blood sugar and blood pressure well controlled.
It's smart to plan ahead and take all necessary safety precautions. This may include doing some research on your destination to read reviews on where to eat. Food and beverages from reliable, known sources are fine; otherwise, do the following:
Avoid ice cubes as they may have been made from contaminated water. Avoid drinking "local" water unless you know it is absolutely safe. Bottled water is usually safe, just be sure to check the seal to make sure it has not been tampered with.
Avoid fresh squeezed fruit juices, ice cream and dairy. Consume only pasteurized, prepackaged and properly labeled products.
Avoid undercooked or raw food, including eggs, meat and seafood.
Avoid food and beverages that are not in properly labeled or sealed packages, cans or bottles.
Avoid salads as they may not have been properly washed.
Picture this, you are walking down the street. It has been a long fun-filled day and you spot a food cart. It smells wonderful and looks really good. Plus, it is ready to eat. As tempting as it looks and as convenient
as it is, avoid all street foods.
Food that has been left at room temperature (in the case of food carts, outside temperature) for more than one hour or that have been exposed to heat, dust or insects can cause diarrhea or other illnesses. Report to the nearest emergency center if you or a loved one gets diarrhea.
If you are going to eat at a restaurant, be observant. Make sure food is being properly handled and stored. Look to see if the cutlery and plates are clean and sanitized. If not, it is better to leave than to eat something that could ruin your vacation.
Thoroughly cooked food is usually safe but should be served hot and not have been left at room temperature. Hot tea and coffee are safe if served hot. It is alright to let them cool before drinking; however, avoid adding fresh cream or slices of fruit.
If you are thinking of having raw fruit for dessert, make sure it is thoroughly washed. Before and after eating or food handling, wash your hands for a minimum of 20 seconds with soap and water, and if clean water is not available use antibacterial hand wipes or gel. Make it a general rule to avoid touching your mouth, nose or face if you have not washed your hands as your fingers may be contaminated.
We at Johns Hopkins Aramco Healthcare wish you and your family a safe, fun-filled and healthy vacation.