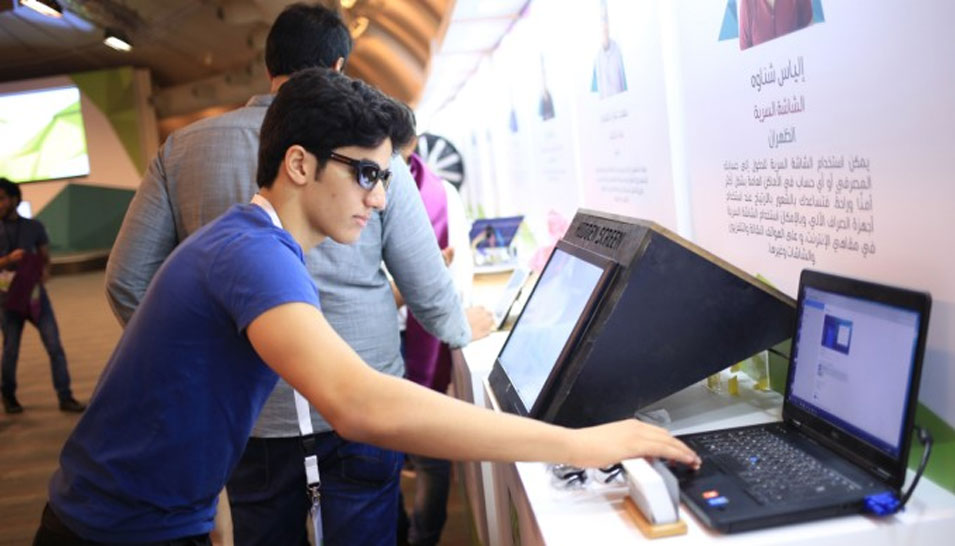 FABLAB saw more than 100 young participants from across the Kingdom take part in a prototyping competition.
Over 100 young participants, from across Saudi Arabia, have taken part in a prototyping competition organized by the King Abdulaziz Center for World Culture – a Saudi Aramco initiative – in conjunction with the King Fahd University for Petroleum and Minerals (KFUPM).
The young designers devised and created their inventions at FABLAB-Dhahran, which is an extension of the King Abdulaziz Center for World Culture outreach programs. FABLAB-Dhahran has a mission to give young Saudis the opportunity to work on digital fabrication equipment to turn ideas to reality.
The FABLAB-Dhahran facility includes state-of-the-art 2-D and 3-D design and production facilities, and was originally an initiative launched by the Massachusetts Institute of Technology (MIT). This is the second year that FABLAB-Dhahran ran the competition, which attracted 115 applications from across the Kingdom. In all, 35 participants were selected and they submitted 35 prototypes for the final round of judging.
The participants in the competition benefited from experienced local and international mentors under the supervision and encouragement of FABLAB-Dhahran's engineers and experts. First place went to Safaa Al-Dossari for her ladder chair prototype, second place went to Elyas Shinawah for his private screen prototype and third place went to Basmah Madkhali for her plant protector prototype.
Tareq Al-Ghamdi, director of the King Abdulaziz Center for World Culture, said during the closing ceremony: "These events affirm, again and again, that our real future potential lies in the youth; their minds, innovations, spirits, and ambitions. The Prototyping Week affirms that as it provides information on the ambition and passion that are coupled with intelligence and imagination. Here at the King Abdulaziz Center for World Culture, we are seeking to provide a nurturing environment for innovation and creation."
The competition was organized in a lab equipped with technological devices that are capable of turning a creative idea into a real product. FABLAB-Dhahran's goal is to contribute toward creating a knowledge society and harnessing the potential of Saudi Arabia's youth. This competition is one of the catalysts that the organizers intend to use to make a real difference in spurring innovation and creativity. This was clearly manifested in the projects that were submitted, ranging from the edutainment prototype by Muhammad Al-Yaqoub from Qatif – in which he seeks to address the problem of kids' excessive use of digital devices, and its effects on their physical activity – to the Solar Power Drone by Dana Muhammad, from al-Khobar, in which she extends the flight time of civilian drones by using solar cells.
FABLAB-Dhahran is a public facility, open to females and males. It offers workshops and programs, year round in its location in KFUPM to help enrich the making culture in Saudi Arabia.