Andraos N. Nicola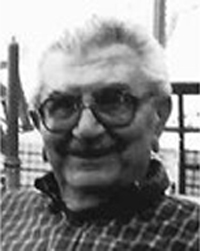 Dr. Andraos N. "Andy" Nicola, 91, of Burlington passed away at the Village at Brookwood on Thursday, November 10, 2017 at 5:50 a.m.
A native of Ramleh, Palestine, he was the husband of 57 years to the late Theodora "Dora" Van Gennep Luhrs Nicola and the son of Nicola Zarour and Alice Dahdah Nicola, both deceased. Dr. Nicola was a retired physician and former Clinical Director of the Alamance-Caswell Mental Health Center. Dr. Nicola received his medical degree at the American University of Beirut. He first worked as a physician for the Arabian American Oil Company (ARAMCO) in Saudi Arabia, where he met his wife Dora. He was of the Greek Orthodox faith.
Dr. Nicola is survived by four children, son, Walid Nicola and wife Stephanie, daughter, Magda Nicola, son, Anwar Nicola and wife Monica, and son, Andrew Nicola; grandchildren, Adam Nicola and wife Katie, Brittney Nicola McHugh and husband John and Zayn Nicola; four great-grandchildren, Olivia Nicola, Johnny McHugh, Silas Nicola and Finn McHugh; brother, Farid Nicola; and sister, Aphrodite Faza.
The funeral service will be conducted at St. Katherine's Greek Orthodox Church, 2150 West Front Street, Burlington, NC on Monday, November 13, 2017 at 11:00 a.m. by Rev. George P. Vlahos. The family will receive friends from 10:00 until 11:00 a.m. prior to the service at the church. Burial will follow in Gibsonville City Cemetery.
In lieu of flowers, memorial contributions may be made to the Alzheimer's Research, 4600 Park Road, Suite 250, Charlotte, NC 28209 or to St. Katherine's Greek Orthodox Church, P.O. Box 1004, Burlington, NC 27216.
Rich & Thompson Funeral and Cremation Service in Burlington is assisting the family.