Betty Darlene Anderson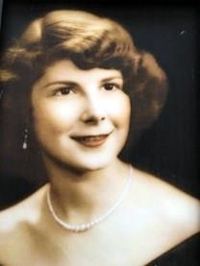 Betty Darlene Anderson, of Houston, Texas died peacefully at Houston Hospice on December 17, 2017. She was 84 years old.
Betty is survived by her four children, Janis Garcia of Houston, Tx, Janet Arnold of Katy, Tx, Donna Foraker of Pinehurst, NC and Dave Anderson of San Antonio, Tx; her eight grandchildren; one great-grandchild; and two siblings, Mary Ann Dierker of Bastrop, Tx, and Juanita Trafton of PA. She is preceded in death by her two husbands, Sam Richard Young and Donald Lynn Anderson; her parents, Orville and Irma Crossland; and two siblings, Georgia Helen Whitehead of Holton, KS and George Eugene Crossland of Houston, TX.
Betty was born on February 18, 1933 in Tyro, KS. She graduated from University of Houston cum laud and a member of the Phi Beta Kappa Society. She obtained a teaching certificate, taught high school. After moving to California she attended San Jose State University where she obtained a degree in accounting. She became a Certified Public Accountant, returned to Houston and worked for Aramco Services until she retired. After retirement she spent many tireless hours working on Genealogy. She not only worked on her own family lineage, but also worked on others as a gift to them. She enjoyed meeting people throughout our travels with common links. She joined The Humble Area Genealogy Society. She was a member of the James Tull Chapter of DAR, the Joseph Underwood Chapter of Colonial Dames and a life member of The Jamestowne Society. As a result of her research she gave a couple of fascinating lectures about historical moments.
A funeral is scheduled for Friday, December 22, 2017, 10:00 a.m. at Forest Park Westheimer. The viewing will precede the funeral at 9:00 a.m. on December 22, 2017. Chris Harrison, Pastor of Kingwood United Methodist Church will officiate the ceremony.