Bonny Louis Sumner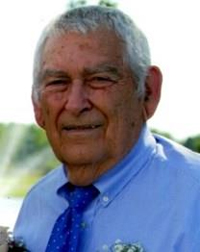 Services for Bonny Louis Sumner, 78, of Canton are scheduled for 10 am, Thursday, December 7, 2017, at Eubank Funeral Home in Canton with Bro. Mike Newby officiating.
Entombment will be at Haven of Memories Memorial Park in Canton.
Bonny passed away on December 3, 2017, in Canton.
He was born on September 24, 1939, in Canton, to Laymon Sumner and Juanita Montgomery Sumner.
Bonny was a Mason. He enjoyed hunting and fishing, the outdoors, and animals. One of his greatest joys was attending his grandchildren's sporting events. Bonny worked in many different countries in various management capacities. He was especially proud of setting up the metal trades program at Trinity Valley Community College, (formerly Henderson County Junior College,) and the restructuring of Saudi ARAMCO's metal trades program. After his return to Canton, he owned and operated various business interests, as well as his farm.
Bonny Sumner is preceded in death by his father, Laymon Sumner and his mother and step-father, Juanita and Thelbert Tant.
Mr. Sumner is survived by his wife, Hazel Jeanette (Whitaker) Sumner of Canton; son, Rodney Sumner and wife Yvonne of Katy, TX; son, Reagan Sumner and wife Dawn of Canton, TX; grandchildren, Tiffany (Sumner) Boggan and husband Brandon, Ryan Sumner and wife Maxine, Randon Sumner and wife Brittany, Reece Sumner; great-grandchildren, Gordon Boggan, Garin Boggan, Clara Boggan, and Ransom Sumner.
Visitation will be held on Wednesday, December 6, 2017, at Eubank Funeral Home from 6 pm to 8 pm.