Christian Andrew Zunigha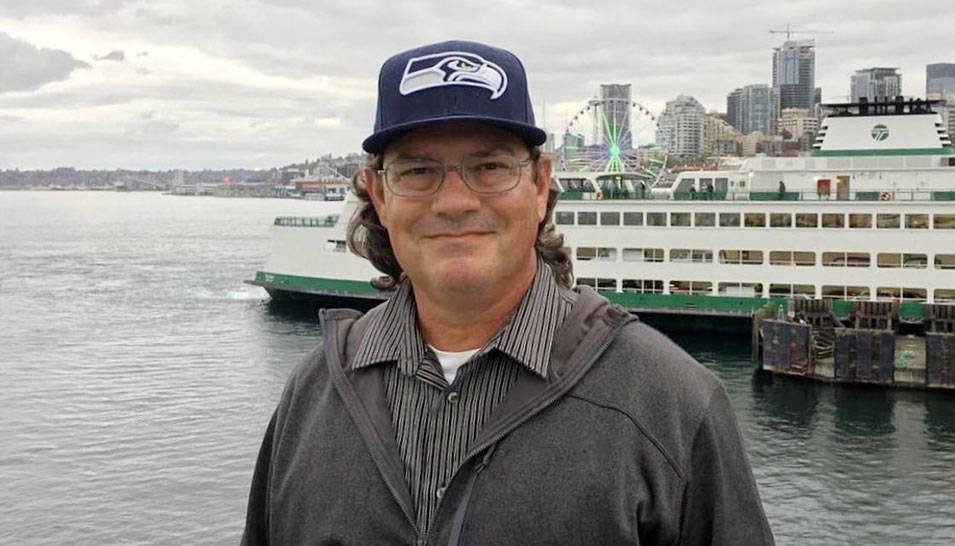 Christian Andrew Zunigha of Allyn, WA, loving husband and father, passed away on September 8, 2021 at the age of 64 after a courageous battle with pancreatic cancer. Christian will be remembered by his love and commitment to family, his global influence as an educator, and the deep human connections he made with all those he encountered.
Christian was born in St. Louis, MO and moved to Izmir, Turkey at a young age. This experience fostered a passion for learning new cultures and languages and a desire to explore the world. He was an enrolled member of the Delaware Tribe of Indians from his father's side and a proud Sicilian from his mother's side. Christian was a natural linguist and studied Anthropology at Northern Arizona University, where he met his future wife Cathi. It was love at first sight and he and Cathi soon started a life of world travel in 1984 when they joined the Peace Corps in the Central African Republic. They spent over 30 years overseas, raising their girls Katie and Connie while teaching in international schools in Saudi Arabia, Bahrain, and the United Arab Emirates.
Christian was a modern renaissance man with a deep appreciation for art, history, philosophy, religion, and the exploration of the human condition. He shared his love of Dalí, Impressionism, the Dutch masters, and Hemingway with his family by taking them all over the world to experience their works and inspirations. He played the Beatles on his guitar, singing love songs to Cathi and his daughters. At one point or another, he spoke German, Navajo, Turkish, French, Sango, Greek, and Arabic... though he would be quick to deny his fluency right after having a conversation in said language. He also had a suspiciously strong grasp of Italian, Spanish, Norwegian, and any other language he spent time around.
Christian retired from Saudi Aramco to Allyn, WA in 2016. He had seen the world and knew the Pacific Northwest was a special place. He enjoyed his retirement by continuing to visit new places, enjoying his golf game, watching Mariners baseball, tending his garden, and bird watching with his miniature schnauzer Lucy.
Christian will be deeply missed by his wife of 37 years, Catherine Cornell Zunigha; two daughters, Catherine JoAnn and Constance Grace Zunigha; brother, Curtis A. Zunigha; and sisters Toni Smith and Cynthia Zunigha Carr. He was preceded in death by his parents, Curtis P. and Catherine L. Zunigha.
A private Memorial Service will be held on September 25, 2021 at Christ Lutheran Church in Belfair, WA. His family welcomes all to attend the service via Zoom and invite family, friends, and former students to a Celebration of Life to be held in 2022.
His family encourages everyone to recognize the subtle signs of pancreatic cancer and support the Pancreatic Cancer Action Network in his honor to continue efforts for early detection and better treatment.