Claude Barton Haggard Jr.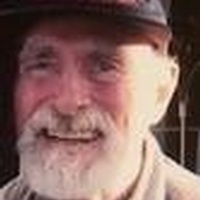 Claude Barton Haggard, Jr., 86, of Walland, Tennessee passed away on April 15, 2018.
Barton, as he was known to his friends, was born in Knoxville to the late Claude Barton and Mildred Haggard. He graduated from U.T. Knoxville and received his Doctorate in Dentistry from U.T Memphis. He later attained his orthodontic training at Eastman in Rochester, NY. The bulk of Barton's career was spent in Dhahran, Saudi Arabia, where he was employed by ARAMCO. He loved to travel, and during his time overseas he explored a good part of the Far and Middle East, Europe, Russia and the African continent.
Upon his retirement in 1987, he settled back in East Tennessee. He was an active member of Sevier Heights Baptist Church and served the church by participating in numerous mission trips to Mexico and South America. He took up flying and also wrote a book on the origin of terrorism.
Barton is survived by his daughters Robyn Westuba, Teri Walton and Wendi Nitschmann, 15 grandchildren, three great-grandchildren, and his beloved soulmate and wife of 66 years, Wilma. He was always the life of the party and will no doubt continue to entertain his family and friends waiting for him in Heaven.
A memorial service will be held on Saturday, April 21, at 11:00 a.m. at Sunnybrook Farm in Walland, Tennessee.