Clyde Boudreaux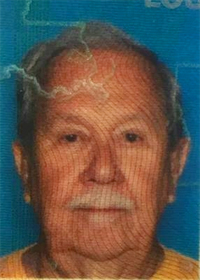 Clyde Boudreaux, 85, of Sulphur, Louisiana, passed away on November 17, 2018, in Lake Charles, Louisiana. Born in his grandpa's house near Cade, Louisiana, on October 2, 1933, he was the son of Joseph Boudreaux and Leila (Alleman) Boudreaux.
Clyde grew up in Jeanerette, Louisiana, where he rose to the rank of Eagle Scout in the Boys Scouts, delivered newspapers, and played center on his basketball team. He was the President of his Senior Class of 1951. Clyde attended SLI in Lafayette before joining the United States Navy and fought in the Korean War as a Flight Crewman in Patrol Squadron VP- 57. His duties included Radar Operator and Radio Man. Upon his discharge he resumed his education at LSU in Baton Rouge.
He loved to play sports, followed LSU football faithfully and enjoyed camping and fishing. One of his favorite hobbies was to research family history/genealogy.
He was a Mud Logger for Hycalog, Inc. of Shreveport and he worked for Gulf State Utilities at Riverside, Nelson and Sabine, generating stations and Cit-Con Lube Oil Plant near Sulphur, Louisiana as an Instrument Tech. He later went on to retire from Aramco in Saudi Arabia where he was an Instrument Superintendent.
Clyde will be dearly missed by all those who came to know and love him. He was preceded in death by his parents, Joseph and Leila Boudreaux; and niece, Gwen Boudreaux. He is survived by his brother, Roy Boudreaux; sister, Cheryl, wife of Julo Theunissen; nephew, David Boudreaux; nieces, Michele, wife of Andrew Timmer, and Natalie, wife of David Byrnes; and other grandnieces and grandnephews and extended family.
A Mass of Christian Burial will be held at 10:00 a.m., Saturday, November 24, 2018, at St. Mary Catholic Church in Orange. Burial will follow at Hillcrest Memorial Gardens in Orange. Visitation will be from 6:00 p.m. to 8:00 p.m., Friday, at Claybar Funeral Home in Orange.