David Colburn Hester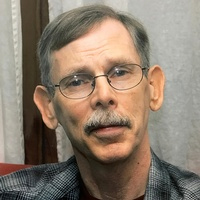 David Colburn Hester, 69, of Thornton, CO passed away peacefully on Monday, August 28, 2017 surrounded by his family and the loving staff of the Colorado State Veteran's Home. David was born to Lt. Col. Leonard Colburn Hester and Erma (Huston) Hester in Eugene, OR. He married the love of his life, Beverly, and, together, they had two daughters and lived much of their lives as expatriates. He served our country as a First Lieutenant in the US Army and graduated with a Bachelors of Science from the University of Oregon. David is survived by his wife, Beverly Russell Hester; his two daughters, Kristen and Courtney; two sons-in-law Scott and Andre; grandsons, Alex, Braden, Trevor, Aidan, and Noah; his sisters, Joan and Ann; sister-in-law, Brenda; and brothers-in-law, Schubert, Guenter, and Jim (Bud); along with numerous nieces, nephews, and cousins. In lieu of flowers, memorials may be made to: Colorado State Veterans Home at Fitzsimons, 1919 Quentin St, Aurora, CO 80045; please indicate in memo line: "Hester Memorial."
To have met David Hester was to know him. He never met a stranger. He was always ready with a welcoming smile, a corny joke, a song, and a kind heart. He made everyone feel that they were important and listened with patience and consideration. He was an easy-going person, always up for what was ahead; always ready with a smile. Even when his disease began to hasten, he remained positive, telling jokes and saying, "Thank you," to anyone who helped him.
David was a loving son and spoke so fondly of his father, Leonard, and their fishing trips when he was a boy. As the only son, those intimate moments remained in his heart – strong memories that were the last to leave in his final years. As a child of a Lt. Col. in the US Army, it seemed only natural that David, too, would enlist. The honesty, honor, and respect he learned from his father and the Army formed him as a human being. He always sought to be like his own father and make him proud.
His love for his wife, Beverly, knew no bounds and is an example of God's love on earth. The day he met her, on a double blind date during which he convinced his buddy to switch dates, he climbed a tree and howled at the moon, because he knew he had met the girl of his dreams. This love never faded. Throughout the journey, he was a true testament to what love can be; sending love cards for no reason, holding hands in a country that did not allow such displays of affection, protecting and loving her through the good times and the struggles.
His life with Beverly and his daughters was one of adventure. They spent many years living across the ocean in Europe and the Middle East. In the small, company communities of Saudi Arabia, he found ways to make the life of those around him better. Through his work in personnel, he helped other expatriates get home in times of emergency. Everyone on the compound knew David Hester as a kind man who would always help out his neighbor. In the intimate Church community, he was always involved in assisting the priests and being a part of the work of the group. Indeed, when priests were deported, he helped lead liturgical services for over a year until a new priest was sent. He showed such joy connecting with anyone, including children, and never lost his child-like wonder and excitement for what life had to offer. He shared this joy with his own children, grandchildren, nieces, and nephews throughout the years.
His love for life and others filtered into his daughters, who saw him as the hero in their lives; the one who would always make them smile, the one who would always make time for them. His role as a father was back dropped by a soundtrack of John Denver, Simon & Garfunkle, Willie Nelson, and the Beatles. Music was his connection to the world, a gift from his mother, Erma; a gift that he gave his children. It was the final piece that stayed with him through the end. Even when he couldn't speak, he would try to mouth the words to songs. His daughters had the privilege of singing to him just before his final breath. On the wings of music, he rose to Heaven.