David Francis Sutton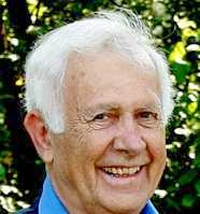 David Francis Sutton was born in Jerusalem on October 11, 1934, and died peacefully in New Bedford, Massachusetts on March 17, 2018. In between, he lived an event-filled life. Raised in Amman, Jordan, he came to the United States in his youth to attend Westtown School, a Quaker boarding school in West Chester, Pennsylvania. He later graduated from Princeton University and Harvard Business School. He held management positions at a variety of organizations, including Aramco, Singer Co., International Paper, Spencer Stuart, and American Medical International Hospital, and he served as director of The Matheny School, a school for children and adults with developmental disabilities in Peapack, New Jersey.
He loved his family and was proud of his children and grandchildren. When his children were young, he was often found at the sidelines, coaching or cheering them on. To each of them, he left a gentle spirit, a motivation to help others, a sense of imagination and idealism, and an ability to see the best in people. He gave his family a deep, lifelong appreciation for the outdoors and, above all, the mountains.
He was preceded in death by his parents, James and Phyllis Wright Sutton; a sister, Patience Hajj; his sisters' husbands, Amin Hajj and Gordon Loos, and a daughter, Heather Elizabeth. He was married three times to Nancy, Kelly, and Emily. He is survived by a sister, Marilyn Loos, and children Jeffrey Sutton (Peggy), Craig Sutton (Susan), Stephen Sutton, Matthew Sutton, Amy Sterndale (Christian), Sean Sutton (Stacy), and Colin Sutton. Also surviving him are eight grandchildren: Katie, Nathaniel, Tommy, John, Danny, Margaret, Oliver, and Caroline and one on the way, as well as many nieces and nephews.
There will be a private service to honor his life. Anyone interested in donating in his name may send it to The Matheny School, 65 Highland Ave., PO Box 339, Peapack, NJ 07977. Arrangements are by the Saunders-Dwyer Home for Funerals, 495 Park St., New Bedford.