Dempsey James Duprie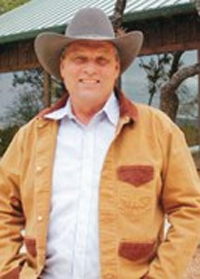 Dempsey James (Jim) Duprie, 71, of La Vernia, Texas, died peacefully at home on May 8, 2018. He was preceded in death by his parents, Dempsey Joseph Duprie and Marion Duprie Lamprecht; brothers, Larry and Noe Duprie; stepfather and stepbrother, W.O. Lamprecht and Bill Lamprecht.
Jim is survived by his wife of 49 years, Elaine; daughter, Stephanie Rene' (Todd) Routh, and son, James Weaver (Laura) Duprie. Everett Dempsey (Hailey) Duprie, Emily and Calvin Duprie; Zachary, Allie and Ava Routh will miss their loving "Bapoo".
Other family survivors are sisters, Celeste (Mike) McCabe and Suzanne (Nash) Hardeman, brother, Don (Debie) Duprie, sister-in-law, Sheri Lamprecht, and numerous nieces and nephews.
Born December 8, 1946, Jim attended the Taft Public schools except his junior year when he attended St. Edwards High School in Austin, where he became interested in scuba diving. He graduated in 1965. Jim was an Eagle Scout, attending the Jamboree where he was privileged to see President Dwight D. Eisenhower.
Jim participated in bull and bronc riding while at Blinn College, where he was the president of the Rodeo Club. He attended Texas A&M in College Station as a member of the Corps' original Spider-D company. He received his Bachelor's degree in Animal Science from Sam Houston State University where he was a member of the livestock judging team.
Jim proudly served in the U.S. Air Force, achieving the rank of Staff Sergeant. He was assigned to Lackland Air Force Base, Taegu Air Force Base in S. Korea, and Randolph Air Force Base. While at Randolph A.F.B., he was recognized for his proposal of a money-saving action adopted by the USAF. He was a lifetime member of the Veterans of Foreign Wars Post 4006 in Navasota, Texas, and was a member of the American Legion.
During his lifetime, Jim moved to Portland, Texas then Taft, Texas where he assisted his dad in establishing a fiberglass business before working 14 years at the Southwestern/Kerr McGee/Koch refinery. He was contracted to work for Saudi Arabia Aramco at its Berri Gas Plant as the Process Safety Manager where his office was recognized as having 30-million man hours without lost time accidents. At retirement, Jim pursued his love of scuba diving with his brother, Don, primarily in Cozumel. He had opportunities to dive all over the world, including the Galapagos and the Great Barrier Reef. He was PADI certified as a Rescue Diver, Advanced Open Water Diver, Enriched Air Diver, and a National Geographic Specialist.
Jim was a quiet, loving, and honest warrior who fought his cancer diagnosis for 10 years with the guidance of Dr. Stephen Cohen and his staff, along with the support of his family and friends. He believed in quality over quantity and lived every moment to the fullest.
Mass will be held May 19, 2018, at 10 am at Holy Family Catholic Church in Taft, Texas. Interment will be at Fort Sam Houston Cemetery in San Antonio, Texas, on May 29, 2018, at 1 pm. Donations are appreciated at St. Jude's Hospital or your favorite charitable organization.