Donald D. Vance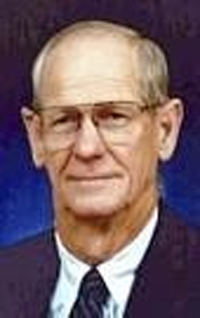 Donald D. Vance left this earth on May 23, 2018 in Oklahoma City. He was born in Ardmore, Oklahoma on May 6, 1936 to Edgar and Leta Vance. All his early life was spent in Ardmore and he graduated high school in 1954.
Don attended Oklahoma State University and was a member of Lambda Chi Alpha fraternity, graduating in 1960 with a BS in Mechanical Engineering.
Don and Laura McLaury of Bartlesville, Oklahoma were married in 1958. His career in engineering began with Phillips Petroleum Co. where he worked six years in Dumas, Texas and Kansas City, Missouri. In 1967 his career brought him to Oklahoma City where he was employed by Kerr-McGee Refining Corporation in the Pipeline Department. Don was registered as a Professional Engineer in September 1981. After spending 24 years with Kerr-McGee he took early retirement in 1991, at which time he took an engineering job with Saudi Aramco Oil Company and spent three years in Ras Tanura and Daharan, Saudi Arabia.
He and wife Laura returned to the USA in 1994 and settled in Angel Fire, New Mexico. While in Angel Fire, they were active as volunteers with Music from Angel Fire annual music festival and were deeply involved in the activities and construction of the church building for United Church of Angel Fire, an Ecumenical church. After 17 years in Angel Fire, they returned to Oklahoma City to be near family.
He is survived by his loving wife; two great children and their spouses, Jeffrey Don Vance & wife Gail of Edmond, Oklahoma, their children, Brian, Greg and Julie; and Laura Lynn Ketch & husband Douglas and three beautiful granddaughters, Courtney, Megan and Paige Ketch, all of Mustang, Oklahoma. He has one surviving brother, Thomas Gene and wife Gladys of Euless, Texas.
Viewing will be from 10am - 7pm Tuesday, May 29th, at Smith & Kernke Funeral Home. Services will be held at Chapel Hill UMC in Oklahoma City, OK, on Wednesday, May 30, at 1 pm. In lieu of flowers, memorial gifts may be made in celebration of Don's life to the Chapel Hill UMC, 2717 W. Hefner Rd., OKC, OK 73120 or the United Church of Angel Fire, P.O. Box 949, Angel Fire, NM 87710.