Doreen Managh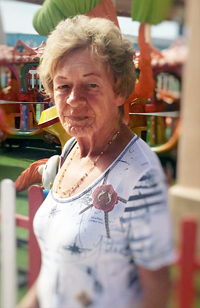 Doreen Managh, aged 76, died suddenly on February 24, 2018, at her home in Costa Blanca, Spain.
Doreen joined Aramco on May 5, 1976 and was initially assigned to work for Aziz Rafie in Purchasing. She then went on to work in the Coded Cable Office of Executive Office Services, a position from which she was promoted to Supervisor of Executive Office Services running the administrative services of the then third floor including EXCOM and Board meetings.
Doreen was then promoted to work for Mr. Ali I Naimi when he took up the position of President in 1984 and continued to work for him when he became CEO in 1988, a position she held until she retired in the early 1990s.
Doreen had bought a place in Tarpon Springs, Florida and having taken up golf in Saudi, joined a local golf club where she spent her retirement playing the game. Although Doreen owned her own home and paid her taxes, the US would not grant her a green card so unfortunately after 9/11 it became too difficult so she reluctantly made the move to live in Spain. Doreen was a popular person who made lots of special friends and neighbours in Spain but so missed her home in Florida.
Doreen will be sorely missed by her family, her colleagues and by her friends in both Florida and Spain.
Her ashes have been taken home by her younger brother and she will be buried in the family grave with her parents in Salter's Grange just outside Armagh in Northern Ireland.