Dr. Paul B. Mossman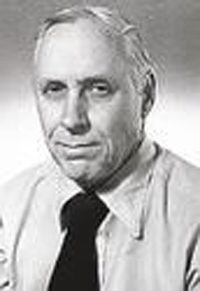 Dr. Paul B. Mossman passed away peacefully with his wife, Ann by his side Sunday, July 31, 2016.
He was born July 10, 1923 in Los Angeles. The youngest of three, Paul was preceded in death by his brother, Emmet; and sister, Virginia.
He attended St. Anthony's High School in Long Beach, CA, graduated from the University of California, Berkeley and graduated from the George Washington School of Medicine in Washington D.C.
He met his wife, Ann in 1948 and was by her side for the rest of his life, some 68 years.
After his honorable discharge as a captain in the U.S. Army, Paul practiced medicine in northern California, finished his Masters in Public Health from UC Berkeley and then accepted a position with Aramco in Saudi Arabia. During these years the Mossman family traveled extensively together in the Middle East, Europe and the U.S.A. Paul and Ann settled in Albuquerque, NM in 1969, accepting a position with Sandia National Laboratories where he worked for 19 years, the last 10 as Medical Director.
In their retirement, Paul and Ann continued their travel adventures enjoying many friends and visits throughout the U.S. and Europe with the Elderhostel program.
Paul is survived by his wife, Ann; their four children, Carol, George, Donald, and Vicky; four grandchildren, Stephen, Callan, McKenna, and Nathan; and one great grandson, Alec.
A simple Service and Celebration of Paul's Life will be held on Thursday, August 11, 2016 at 10:00 a.m. at Our Lady of Fatima Catholic Church, 4020 Lomas Blvd. NE.