Ella Sue Tate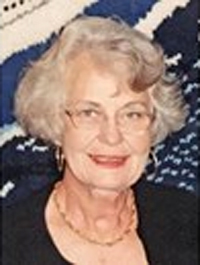 Mrs. Ella Sue Tate of Oliver Springs, TN passed away peacefully surrounded by her family on Sunday, September 3, 2017 at Methodist Medical Center in Oak Ridge, TN.
Her strong will to live, unwavering faith in God, and the love and prayers of family, friends, and many supporters carried her through 10 grueling months of pain. Yet even throughout her own struggle, she faithfully cared for family and friends through many ways including prayers, cards, food, and phone calls.
She possessed a true servant's heart and always put the needs of others before her own. She was a woman of strong faith, believing in the power of Jesus Christ's love and the beauty and peace that would await her after her passing. With a real zest for life, Sue loved to read, send cards, go for walks, play bridge, travel, and chat with family and friends...just to name a few.
She was born on April 7, 1938 in Norris, TN to George and Georgia Reynolds. Sue graduated as the valedictorian from Norris High School in 1956. She married Frederick Gene Tate on June 8, 1957. They were happily married for 60 years. From 1966 to 1973, they lived in Saudi Arabia and worked for ARAMCO. Sue worked at Y12 for 35 years and retired in 1993.
She was a devoted member of First Baptist Church in Oliver Springs, TN. Sue was preceded in death by her parents George and Georgia Reynolds of Norris TN, and sister, Jelna Reynolds Beaty (Royce) of Norris, TN. Sue is survived by her beloved husband, Fred, of Oliver Springs, TN; her daughters Janet Tate Atallah (Wadie) of West Palm Beach, FL and Julie McCullough of Oliver Springs, TN; grandchildren Nicole Parrott Liner (Justin) of Calhoun, TN and Bela Parrott of Oliver Springs, TN; her siblings Gloria Oakes (Carl) of Andersonville, TN, Linda Hopson (Cecil) of Payson, AZ, and Darrell Reynolds of Knoxville, TN, and many nieces, nephews, and cousins.
The family will receive friends on Thursday, September 7, 2017 from 4:30pm - 6:30pm at Weatherford Mortuary. A memorial service will follow at 6:30pm with Pastor Kenny Rains officiating. The family would like to extend a special thanks to the Methodist Medical Center CCU nurse Kate, special neighbors David and Sharon Chamblee, her church family, and Pastor Kenny Rains. In lieu of flowers the family requests memorial donations be made to Tennessee Baptist Children's Home.