Eugene J. Meisner, Sr.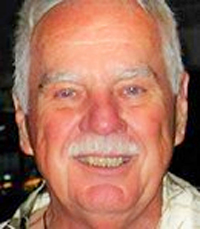 It is with great sadness the family of Eugene J. "Gene" Meisner, Sr. announce his passing on Tuesday, May 29, 2018, at the age of 87 years.
Gene was born May 22, 1931 in Mt. Pleasant, Pennsylvania, son of the late Jennie Maciejewski Misner and stepfather Michael Misner.
Gene was a retired Air Force Major, a Graduate of Golden Gate College, and earned a Master's Degree from The Air Force Institute of Technology. He was a Korean war and Viet Nam war veteran. After retiring from the Air Force in 1971, Gene went on to work for and retire from the Commonwealth of Pennsylvania, ARAMCO in the Kingdom of Saudi Arabia, and also retired from the Commonwealth of Virginia. Gene was an avid golfer and loved to fish and travel. He was a devoted grandfather and loved time with his family.
He will be lovingly remembered by daughter Debra Meisner (Don Whitener) of Arcadia, WA; daughter Beverly Tuck of Atlantic City, NJ; son John Meisner (Karen) of Gettysburg, PA; grandchildren William Manson (Tara) of Ruther Glen, VA; Andrew Manson (Stacey) of Manassas, VA; Charles Willoughby, Jr., (Laura) of Fairbanks, AK; Joseph Willoughby (Angela) of Stafford, VA; Jessica Eve Tuck (Kevin Stasinski) of Toronto, Canada; Justin Tuck (Sarah) of East Stroudsburg, PA; Melody Tuck of New York, NY; John Tuck of New York, NY; Alexander Meisner of Durango, CO; Kyle Meisner of New York, NY; Max Meisner of Gettysburg, PA; twelve great-grandchildren and one great-great grandchild; and numerous nieces and nephews.
Gene is survived by his wife, Barbara (Gensler) of Lebanon, PA and was preceded in death by his wife of 50 years Mary "Melody" (Melovidov) Meisner; son Eugene J. "Butch" Meisner, Jr.; son-in-law Edward "Ted" Tuck; brothers Leo Misner and Michael Meisner and sisters Pauline Cramner and Rita Hunscik.
A Celebration of Gene's life will be held on Wednesday, October 10, 2018, at 8:45am, at the Old Post Chapel, on Joint Base Myer-Henderson Hall. Interment with full military honors will follow at Arlington National Cemetery, Arlington, VA.
Those, who so desire, may make memorial donations in memory of Gene to the Veteran's Administration Medical Center, Lebanon, PA. To inquire about current needs, contact the Voluntary Service Office at 717-228-6123.