F Herbert Neuman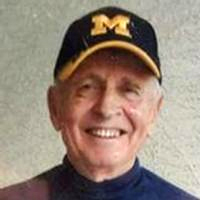 F Herbert Neuman, Age 87, died Friday, August 11, 2017 at a Senior Care Home in Las Vegas, Nevada.
Herb was born at home in Hartwick Township, Osceola County, Michigan October 6, 1929 to Fred and Vera Mae (Gitchell) Neuman. He had three brothers Bill, Andy, and James and two sisters, Marge Sneary and Geneva Benscoter.
Herb is survived by many nieces and nephews. He graduated from Evart High School and the University of Michigan. He taught English in Heidelberg, Germany and later was editor of the English newspaper for Aramco Oil in Saudi Arabia. He was asked to write a book, "Golden Swords and Pots and Pans" for the chef of the King of Saudi Arabia. He traveled with the chef and king to Bedouin tribes.
Mr. Neuman returned to Evart in the 1960's and taught English. He directed school plays and became the sponsor for the class of 1975. This class went to London, Amsterdam, and Paris on their Senior Trip.
Following cremation, a graveside service will be held, 1:00pm Saturday, October 7, 2017 at Maple Valley Cemetery in Hartwick Township with a gathering to follow at the Hartwick Township Hall on 15 Mile Road. Herb wanted his headstone to read, "Walked with Kings, but kept the humble touch."
Memorial contributions in honor of F Herbert Neuman may be directed to the Evart Public Library.