Forrest Hayden Greene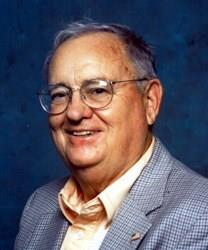 Forrest Hayden Greene, 83, was born on March 2, 1933 in Tulsa, Oklahoma, and passed away on December 12, 2016 in Houston, Texas. He entered the Army February 12, 1953 and served in Korea and Germany, and received Honorable discharge February 12, 1955. He attended University of Tulsa where he received a BA in geology, as well as Oklahoma State University where he received a BA in mechanical engineering. He was employed by Aramco of Saudi Arabia, Bechtel Engineering, and then became an independent engineering consultant until retirement. Forrest married his wife, Beverly Ann Edmondson, a registered nurse, on October 26, 1971. His hobbies included racing, and at one time owned a Formula One racecar with two friends and they raced at Watkins Glen. When he was younger, he enjoyed playing tennis, snow skiing and spent a great deal of time traveling for business and pleasure. He also enjoyed boating and spending time at the lake. After moving to Houston, he and his wife raised and showed Dalmatians both locally and nationally under the kennel name Questa Dals.
Forrest is preceded in death by his grandparents, Elmer Forrest Hayden and Addie Dougherty Hayden; parents, Herbert Reese Greene and Mary Addeline Hayden. He is survived by his wife, Beverly Greene; daughter, Dana and her husband Charles Andrews of Cushing, Oklahoma; grandchildren, Jason and his wife Elissa Andrews and granddaughter Kristen Andrews all of Tulsa, Oklahoma; great-grandchild, Calla Andrews.
Forrest passed away peacefully at home with his family early Monday morning. A visitation will be held Thursday, December 15, 2016 from 5:00–8:00 p.m. at Earthman Resthaven Funeral Home. Interment will be in Tulsa, Oklahoma, at Memorial Park Cemetery with graveside services Monday, December 19, 2016 at 2:00pm.