Fred W. Squires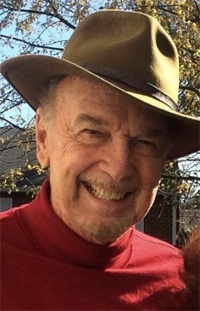 Most beloved Fred W. Squires passed peacefully on June 11, 2017 as a result of a stroke.
Born in Los Angeles in July 1933, he was raised in Miami and graduated in 1951 from Miami Edison HS, where he participated in sports and was a member of the BF's. In 1960 he received his degree in Civil Engineering from UM, after serving with the Combat Engineers in Korea as a Sgt. in the HQ of the 25th Div. He later received his Masters Degree from USC in Los Angeles.
Among many accomplishments, he was blessed to work on the design of the Apollo rockets. In the 70's Fred had a contracting business working in Miami-Dade and the Florida Keys. During the 80's he worked in Saudi Arabia with Aramco. After a few years living in FPO Bahamas, he returned to South Florida as a building inspector in Coral Springs.
Fred is survived by his adoring wife of 25 years, Melody; his son Chris Squires of Kimley-Horn, based in Raleigh, NC and wife Hope; Blair Liss, wife Adria, and son Shale; Taryn Turner, husband Paul, and sons Judah and Wyatt. Close in life and now the afterlife, he was preceded by his brother Harold Squires.
An Honor Guard ceremony at the National Cemetery of South Florida in Lake Worth, and a celebration of Fred's life will be held in July. For information call Melody 561-254-4683. In lieu of flowers, donations may be made to a charity of your choice . We would really appreciate it if you would take the time, now, or in the future, to share your memories, and fond or funny moments with or about Fred.