Gene A. Christman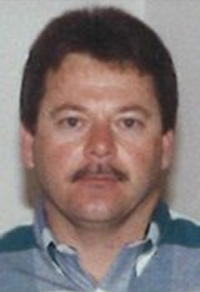 Gene A. Christman was born in Los Angeles on November 8, 1953, but spent his early years in the Middle East where his father worked for the Arabian American Oil Company. He lived in Saudi Arabia from the 1950s through the 1970s, at an idyllic time where the communities were small, everyone knew each other and crime was non-existent. It was safe to allow kids to ride bikes and run around anywhere in the community. Strong bonds were developed with childhood friends. Entertainment included desert trips exploring ruins that were centuries old, night trips chasing and capturing jerboas (Kangaroo rats) for pets and lots of great memories at the community pool and at the beach on the Persian Gulf. Living overseas meant lots of air travel around the world.
Gene loved airplanes from an early age. His fascination with aircrafts eventually resulted in training to become a licensed aircraft mechanic. He spent most of his career working at Fullerton Airport.
Gene was a kind, caring and generous person with a great sense of humor. He became a committed Christian later in life.
Gene passed away in his sleep on December 24, 2017, in Reno, NV. He suffered from numerous health issues over the years and he is now in a better place in the afterlife. Gene is survived by his sister, June Christman of La Habra; close personal friend, Rena Garza of Fullerton; and step-mother, Virginia Christman of Reno. A funeral service will be held on January 6, 2018, at 1:30 PM in the chapel at Loma Vista Cemetery in Fullerton.