Gregory Paris Fehr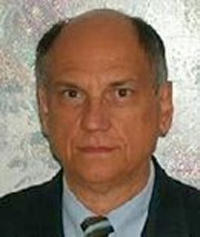 Gregory Paris Fehr, of Henderson, passed away March 17, 2019. Gregory often mentioned he was conceived in Waco, TX, but he was born in Urbana, IL, November 10, 1943. His father Orval Jochim and mother Cuba Lucile (Paris) Fehr, moved back to Urbana where Gregory studied through Urbana High School. A founding member of Boy Scouts Troop 100, he was elected to many positions, eventually the first Junior Assistant Scout Master. He was the first of the troop to be elected to the Order of the Arrow (OA) where he served as Vice Chief of Service (1959-60), and Chief (1961).
Gregory was a member of Sigma Phi Epsilon and graduated from Oklahoma University in 1967 with an engineering degree. A member of the Air Force Reserve Officers Training Corps, he qualified for Distinguished Military Cadet and rose to the highest rank, Cadet Colonel. Upon graduation, he accepted an engineering position at Fisher Controls Company in Marshalltown, IA. With an MBA from Drake University, he held various engineering and management positions with General Electric; ARAMCO in Saudi Arabia; Brown & Root; Oil Technology Services (Director of Engineering, Vice President and COO); Standard Oil Production Company; Wyle Laboratories; Science Applications International Corporation; Converse Consultants; and Terracon through early retirement in 2004.
Gregory became a turn-around General Manager of the Accutech manufacturing operation in Las Vegas. The Parsons Corporation hired Gregory in late 2004 as Principal Corrosion and Metallurgical Engineer. Also in 2004, he became Managing Principal and CEO of ATMG of Nevada, consulting with colleagues in failure analysis, corrosion, and structural assessment, continuing until he became ill. For Parsons, he was Quality Assurance Manager at the S. NV Water Authority and established an inspection program for the San Francisco Public Utilities Commission in 2006 through 2010. Gregory taught the steel structures portion of the American Society of Civil Engineers Seminar, Structural Condition Assessment of Existing Structures, from 1998 until 2017, over 120 sessions. Beginning in 2011, he volunteered at the Friends of the Nevada Southern Railway, assisting with the maintenance of their diesel engines and rolling stock.
He is survived by Kathleen Fehr, his wife of 29 years; his daughter, Kristina Volkir of Livermore, CA; his son, Tyson Fehr of Highlands Ranch, CO; his stepson, Matthew Ingenthron of Huntington Beach, CA; and his stepson, Christopher Ingenthron of Venice, CA. The family is honoring Gregory's request that there be no funeral services. In lieu of gifts, the family requests that donations be made in his name to Friends of the Nevada Southern Railway, Oklahoma University School of Engineering, or Lou Ruvo Brain Institute of Las Vegas.