Jack Mathew Bush Jr.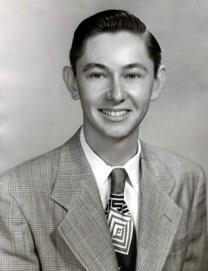 Jack M. Bush Jr., was born in Houston, Texas on October 14, 1931 to Jack Mathew Bush and Melba Grace "Watts" Bush. He graduated from John H. Regan High School and received a B.B.A. Degree from Baylor University. Jack did post graduate work at the University of Texas and University of Houston. He served in the US Navy on the USSD ESSEX (CVA-9) as ship's Cryptographer, Operations Dept. Jack was previously employed by Phillips Petroleum Co., Pioneer American Insurance Company and Bennett Coulson, Consulting Engineers. He worked overseas in Vietnam and Zaire, Africa for Morrison Knudson Engineering & Construction Co. Jack worked in Saudi Arabia with Northrup/Tumpane and Aramco/TMSI.
He was a member of Baptist Temple Church, Houston, Texas.
He was preceded in death by his parents and is survived by numerous cousins.
We would like to give a very special thanks to his faithful & dedicated caregiver who has been with him for many years, Bernadette Brown. Also, thank you to Chenneval and Miosha for their attentive care in the last few months.
A graveside service will be held at 10am, on Monday, February 27, 2017, at Forest Park Lawndale Funeral Home and Cemetery.
In lieu of customary remembrances, memorial may be sent to the charity of the donors choice.