James Dayton Williams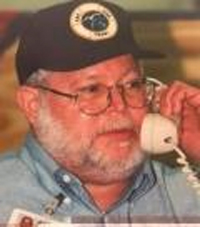 James Dayton "JD" Williams, 73, of Tomball, Texas passed away on October 13, 2016 from heart-related complications.
Mr. Williams is survived by his sisters Cathy Ann Williams and Jeane Williams Whitnell and his niece and nephew, Amy Elizabeth McDowell and H. Edward Whitnell, Jr. As many that knew him will understand, he is also survived by his Beagle, Queenie.
Mr. Williams was born in Vivian, Louisiana on January 30, 1943 to James Eunice Williams and Marguerite Dorinda Williams. He grew up in several places along the Gulf Coast, and eventually went to Lamar University where he graduated with a degree in Physics in 1965. He worked in several industries after graduating, including logistics and aerospace before settling into the oil and gas industry. Mr. Williams spent the vast majority of his career with Aramco Services Company.
After retirement, Mr. Williams moved to Tomball, Texas where he was closer to his family that he dearly loved. He also did various rounds of consulting work in the oil and gas industry as well as working closely with the Spring Pines community association.
A visitation will be held October 19 th from 5:00 PM to 8:00 PM at the Klein Funeral Home on Main Street in Tomball, with private burial.
In lieu of flowers, the family asks that donations be made in the name of JD Williams to the American Stroke Association.