James J. McVey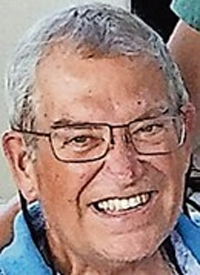 James J. McVey, 70, passed away peacefully on June 30, 2017, surrounded by his loving family singing sweet songs and quietly reminiscing of his life well lived.
Born in Staten Island on Nov. 2, 1946, in New Brighton, James was a lifelong proud Staten Islander. Son of the late James A. and Margaret (Kelsch) McVey, he was married for 40 years to his most beloved, the former Nancy Kelly, now deceased.
He attended St. Paul's Elementary School, St. Peter's Boys H.S. and SUNY Albany. A longime Boy Scout, he attained Scouting's highest achievement: Eagle Scout. In high school, James played Varsity basketball on highly successful CHSAA teams. He ran track during off-season.
James served his country and was a veteran of The United States Army, serving stateside during the Vietnam War era.
James was a CPA and, most recently, prior to his retirement, was compliance chief for Nesbitt Burns, the brokerage arm of the Bank of Montreal. He also held positions at Haskins and Sells (now DHS) where he led annual audits of ARAMCO (Arabian American Oil Company) travelling to Saudi Arabia each year and then using accrued vacation to visit Europe during his trip home. James also worked for The American Stock Exchange and Kidder Peabody.
He was the loving father of Jill McVey Campbell (Raily), Ann, Kerry and Alison McVey, and doting grandfather to Damien Perry, Donovan Perry, Dre Perry and Raily Campbell.
James often said that being a grandfather was the finest job he ever had.
He was the fond brother to Susan Murphy (Donald), Michael (Mary), Margaret "Peggy" Roskowinski (Peter), Catherine Reilly (Stephen), Patricia (Patty-Jo) McVey and Gerrianne "Kelly" Corcillo (Daniel), and uncle to 19 nephews and nieces.
He was a longtime faithful parishioner at Sacred Heart R.C. Church where he held positions on Parish Council. James was a faithful member of The Youth Activities Council where he co-chaired the Annual Journal Committee for 15 years. James also volunteered at the Parish Mission Team, and was a Cardinal's Appeal (then Catholic Charities) volunteer.
 James was happiest at home with family, friends and neighbors with spirited conversation on 'the deck' overlooking his swimming pool and back yard. He also loved to spend an hour or two at Adobe Blues in New Brighton where he had multiple wonderful friends whom he loved dearly and he fancied the back and forth of current events and lively political debate.
Visiting continues today, Sunday from 2 to 4 and 7 to 9 p.m. at Harmon Funeral Home. Funeral Mass is Monday at 10 a.m. at Sacred Heart Church, 981 Castleton Ave., Staten Island. Interment is in St. Peter's Cemetery.
Harmon Funeral Home
571 Forest Ave.
Staten Island, NY 10310
(718) 442-5056