Jimmy Harold Richards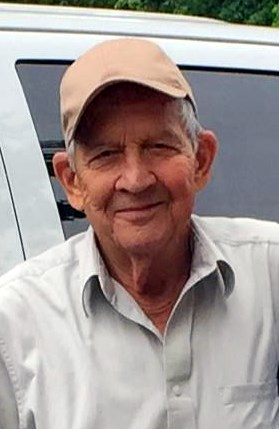 Jimmy H. Richards, born November 10, 1933 to Gladys and Fred Richards in Graham, TX.
He died March 23, 2018 and was preceded in death by his parents; two older brothers, Billy Joe and John; and older sister, Freddie May.
Jim graduated from Velma High School in Velma, Oklahoma in 1951. After graduation, he moved to Lubbock , TX. In Lubbock is where he met and married the love of his life, Betty Ray Murdock. He worked as a welder and was a founding member of the Liberty Machine. Along with their children, Jim and Betty lived a very adventurous and nomadic life for a few years. They settled in Ras Tanura, Saudi Arabia for 14 years where Jim worked for the Aramco Oil Company. He returned to Lubbock from Arabia in 1989 where he continued to work until the age of 79. Jim's hobby was his work.
Jim is survived by his loving wife of 58 years; son, Tony; daughter, Christie (Charles); 5 beloved grandsons: James and Jason Richards, Dylan, Tyler, and Logan Spradling; 3 great-grandsons; two great-granddaughters; several nieces and nephews. Jim also had very beloved friends he considered family in Tony and Rojean Brewer.
He was a very devoted and loving husband, father, and "Pop," also known as Thumper, and will forever be in our hearts and never forgotten. Rest in peace.
Visitation will be held from 5:00 p.m. to 7:00 p.m., Monday, March 26, 2018 at Resthaven Funeral Home.
Chapel Service will be held at 1:00 p.m., Tuesday, March 27, 2018 in Resthaven's Abbey Chapel.
Interment will follow in the City of Lubbock Cemetery.