John David Yarbrough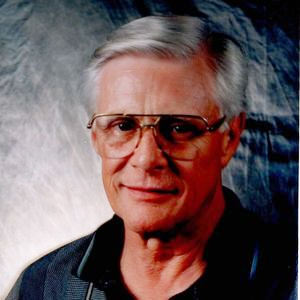 John David Yarbrough, age 77, Architect, of Austin, Texas, passed into eternal rest on June 4, 2017. Davis is survived by his younger brother Robert M. and wife Beth Yarbrough of North Carolina, and preceded in death by his parents, John H. and Frances Marie Fagala Yarbrough, of Dallas, Texas. David attended the University of Texas at Austin School of Architecture enrolling in 1958 and finally received a Bachelor of Architecture degree in 1967 after nine arduous years of working and study.
David pursued his architectural career primarily in Austin. Davis was an accomplished architectural technician and project manager working for several esteemed architectural firms in Austin and Houston. He worked on many notable large-scale projects such as the Lyndon B. Johnson Library-Austin; the UT Medical School + Hermann Teaching Hospital-Houston; Internal Security Forces Training College-Riyadh, Saudi Arabia; ARAMCO Oil Co. Housing + Facilities Development-Saudi Arabia; St. David's Hospital-Austin.
After retiring in August 2007, David continued part-time architectural technical consulting work under his company name, Architectural Consulting + Forensics. David mentored many young professionals during his 45+ years long career and developed strong friendships with many of whom have remained close friends through the many years for which he was extremely grateful.
He was especially proud and grateful for participation in raising three wonderful children with their mother, Carol Yax. David was extremely proud to say his children, Marcus Yax, Richard Yax, and Amy Yax Norris all grew to be fine upstanding adults and parents, including five grandchildren, Parker Yax, Benjamin Yax, Spencer Yax, Dillon Norris and Addison Norris, all of whom David loved and admired. David cherished the love, nurturing, and feeling of belonging he received from all his step-family.
In September 2009, David met his beautiful wife Margaret L. Everett. Margaret, her two daughters, Kimberly Stokes and Pamela Bechtol, plus Margaret's extended family, the Everett's and Cox's embraced David as one of their own which he greatly cherished. David and Margaret shared many loving and memorable times dancing and travelling in their short time together.
A memorial service for David will be held June 24, 2017, from 1:00 – 4:00 pm at 1011 Chimney Rock, Austin, Texas 78758. Burial will be private, as David requested in Stoney Point Cemetery, Collin County, Texas, in a location adjacent to his Mother's resting place.