John R. Beard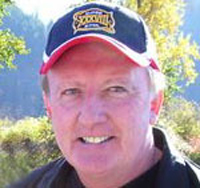 John R. Beard passed away August 14, 2017. He is survived by his wife of 39 years, Christine Beard.
John joined Aramco in 1970-71 as a consultant in the Dhahran middle school then was hired as an employee the following year. He spent nearly seven years in Dhahran in the school system as a 6th grade teacher then assistant principle before being transferred to Aramco Services Company in 1978. His last position at ASC was in Human Resources. John retired with 33-plus years of service in 1993.
Christine can be contacted at 7545 West Forever View Drive, Coeur ' de Alene, ID 83814 or by email at [email protected].