John Stephen Sawran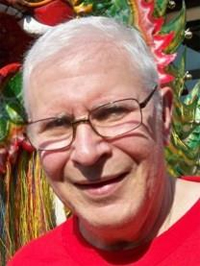 John Stephen Sawran, age 68, of Lake Mary, Florida passed away on Saturday, May 27, 2017. He was born August 27, 1948, in Syracuse, New York, the youngest son of the late William and Anna (Snihur) Sawran. Devoted brother to his surviving four siblings Michael Sawran of Houston, Texas; Mary Coon, of Scottsdale, Arizona; William Sawran of Lexington, Kentucky and Thomas Sawran of Rochester, New York.
Mr. Sawran graduated with a Bachelors of Science in business administration from Syracuse University in 1970. He enlisted in the U.S. Air Force, served over 12 honorable years, became a distinguished captain, was honored with many service and merit awards and was a Vietnam era veteran. He earned his Masters of Arts degree in management at Louisiana Tech University in 1981. Beginning 1982 he worked in the private sector for Raytheon within the space and missile defense industry. Following an opportunity to provide a better financial future for his family, he relocated to Saudi Arabia to work at Saudi Arabia American Oil Company (ARAMCO). After 10 years in Saudi Arabia, he returned to the U.S. and worked for non-profit RTI/USAID in North Carolina to rebuild war-torn Iraq and other nations before finally retiring in Lake Mary, Florida.
 He is survived by his wife Vacharee Klaykloung with whom he met in Thailand while serving in the Vietnam War. He enjoyed 43 wonderful years as a loving husband as well as a caring and supportive father of his two sons William Sawran of Lake Mary, Florida, and Stephen Sawran of Pasadena, California. And lastly, he was a doting grandfather of two, Anna and Hudson Sawran.
His love, his humor, his charisma, his generosity and his devotion will be missed along with his warmed-hearted blue eyes and beloved smile. A visitation will be held on Saturday, June 10th, at 10:00 am, followed by services at noon at the Baldwin-Fairchild Oaklawn Funeral Home, 5000 Country Road 46A, Sanford, Florida 32771.