John William Farr, Jr.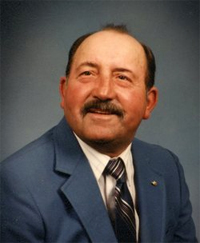 Mr. John William Farr, Jr., age 82, of Rome, passed away Friday, April 7, 2017, from injuries received in an automobile accident.
Mr. Farr was born in Cedartown, GA on October 30, 1934, son of the late John William Farr, Sr. and the late Clara Tomlin Farr.  He was also preceded in death by his step-father, James Byron Erwin, and by his wife of 39 years, Betty Stephens Farr.  Mr. Farr graduated from Pepperell High School in Lindale in 1953 where he played football.  He was a veteran of the United States Navy, having served during the Korean War, the Cuban Missile Crisis, and the Vietnam War.  Mr. Farr was employed for a number of years as a Lineman with Georgia Power, prior to his retirement.  Following his retirement from Georgia Power, he was employed with Aramco, which took him to Saudia Arabia for work.  He developed a loved for golf later in his years, winning several tournaments in our area.  After living in Trenton, GA for a number of years, he recently moved back to Rome and has been attending First Baptist Church of Lindale.  Mr. Farr was a member of American Legion Post #106 in Trenton.
Survivors include his wife, Shirley Lanham Farr, Rome; a daughter, Jill Farr Gordon, and her husband, Christopher, Rome; a son, Tommy Farr, and his wife, Becky, Douglasville; a step-son, Andy Stephens, Chattanooga, TN; 2 grandsons, Jamison Farr, Douglasville, and Tory Nix, Brunswick; a great grandson, Logan Nix, Brunswick; 3 half-brothers, Mike Erwin, Hobe Sound, FL, David Erwin, Gaylesville, AL, and Lonnie Farr, Pearland, TX; nieces and nephews also survive.
Funeral services will be held on Monday, April 17, 2017, at 3pm at the graveside in East View Cemetery.  The Rev. Eddie Cantrell will officiate with the American Legion Post #5 Honor Guard extending military honors.
In lieu of flowers, memorials may be made to American Legion Post #106, 13205 N. Main Street, Trenton, GA  30752.
Henderson & Sons Funeral Home, South Chapel, has charge of the funeral arrangements.