Jon Dwight Markham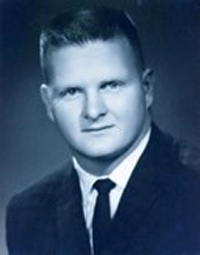 Jon Dwight Markham, 76, of Lake Leelanau, passed away May 30, 2017 at Munson Medical Center.
Jon was born June 22, 1940 in Odessa, Texas the son of Dwight "Pete" Laborn Markham and Marian (Strange) Markham. On Aug. 31, 1974 in San Antonio, Texas he married his loving wife of forty-three years, Jane (Wheeler) Markham, who survives.
Jon graduated from Odessa High School with the Class of 1958 where he was a three-sport letterman in football, basketball and track. Jon received an athletic scholarship to play football at Baylor University in Waco, Texas. He played from 1958-1961, earning letters for two years. Jon graduated with a Bachelor's of Science degree in Physical Education and furthered his education by earning a Master's Degree in 1970.
He had a thirty-six-year career teaching in the Texas public school system, with the last twenty-five years in Houston in the Spring Branch Independent School District. Jon taught a variety of subjects, but his specialty was health education. He coached football, baseball and track during his career. During that time, he positively influenced hundreds of athletes and students.
Prior to that Jon was head coach and athletic coordinator for two years at University High School and head baseball coach at Richfield High School in Waco. From 1999-2001, he served as a summer recreational advisor in Saudi Arabia where he taught driver education for Aramco Oil Company. Jon retired from teaching in 2000, he then spent five years working in the real estate appraisal business. Jon was a lifetime member of the Texas High School Coaches Association and a member of the Baylor "B" Letterman Association. Jon and Jane moved to Lake Leelanau in 2005.
Jon is survived by his wife, Jane; his children, Debra of Castle Pines, CO, Sherry (Bobby) Towns of Chandler, AZ, Michele (Eric) Gomez of Scottsdale, AZ, Amy Christine (Dayton) Root of Katy, TX; and six grandchildren, Ryan, Derek, Charlea, Kaitlin, Jack and Jon.
He was preceded in death by his parents and sisters Betty Sue Markham and Jo Lynn Taylor.
A memorial service will be held on July 28, 2017 at 11 am at the Leland Community United Methodist Church with a reception to follow.
Private family burial in East Leland Cemetery will be held.
In lieu of flowers, memorials may be directed to the Leland Athletic Booster Club, or the Verdier Circle of Friends, both c/o Leland Public School, PO Box 498, Leland, MI 49654.
Arrangements are with the Martinson Funeral Home & Cremation Services of Leelanau, Michigan.