M. Ashton Kearney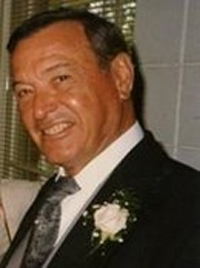 M. Ashton Kearney of Venice, FL, formerly of Boone, NC and Houston, TX, was born on February 15, 1926, passed away peacefully with family on November 05, 2016.
He graduated from North Carolina State as a Chemical Engineer. Ash served in the US Army Air Corp during WWII.
He retired from ARAMCO in 1981 after 32 years. He was responsible for design and building of Shedgum Gas Plant and Manager upon completion.
He and his wife Sonny of 23 years met in Venice as sail boaters. He will be greatly missed by all: daughter, Patricia McKellar; sons, James Kearney and Stephan Kearney; brothers, Thomas Kearney and William Kearney; sister, Marilyn McKinney; six grandchildren and numerous nieces and nephews. Ashton was preceded in death by his brother, Robert Kearney.
A private service will be held. To express condolences to the family, please visit www.Ltaylorfuneral.com and sign the online guest book. Arrangements are by Larry Taylor Funeral.