Margaret Zimmerman Hurt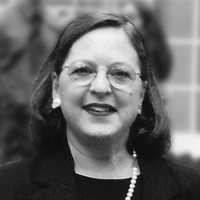 Margaret Zimmerman Hurt passed away on February 10, 2018 from lung cancer. She was 71 years old.
The daughter of the late George R. and Gladys R. Zimmerman, Maggie was born in New York and grew up as an "Aramco brat" in Dhahran, Saudi Arabia, from 1951-1961 and again from 1968-1970. George was one of Aramco's electricians.
Maggie attended Marymount International School in Barcelona, Spain (Class of 1964) and Strayer College in Washington, D.C (Class of 1967). She worked for many years as a medical and staff secretary in Salisbury, NC, Largo, FL, and Seminole, FL. Mrs. Hurt was preceded in death by her husband of 33 years, Charles H. Hurt, in November 2006. She is survived by her son, Christopher B. Hurt; brother, George W. Zimmerman; sister, Raquel Ellis; nephew, Jeffrey Moose; and niece Lisa Hardiman.
A resident of Hartfield, VA for the past 15 years, Maggie was a parishioner at the Catholic Church of the Visitation. A memorial service will be held there on Friday, April 27, 2018. In lieu of flowers, memorial contributions may be made to the Catholic Church of the Visitation, 8462 General Puller Highway, Topping, VA 23169.