Marie Patton Thacker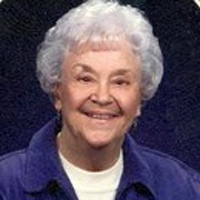 Marie (Sissy) Patton Thacker, age 93, passed away from this world to her Heavenly home on Monday, October 23, 2017 at Jamestown Assisted Living in Kingston, TN. Sissy lived a long and full life.
The youngest child of Myrtle and Gene Patton, Sissy was blessed to be a member of one of Kingston's prominent families. The Patton family owned the peach orchards that eventually became the site for the current TVA Kingston Fossil Fuel Plant. Sissy's father, Gene, and her uncle, Ernest, owned Patton Hardware in downtown Kingston for many years.
From 1980-1985, Sissy and her husband, Jim Thacker, lived in Saudia Arabia where Jim ran a power plant for Aramco Oil Company. During these years, she had the opportunity to travel to many exotic places around the world.
Sissy was a long-time member of the Church of Christ in Kingston, and over the last five years, she has resided at Jamestown Assisted Living, where the nurses and staff have given her a wonderful home.
Sissy was preceded in death by her parents, Gene and Myrtle Patton of Kingston; her husband Jim Thacker of Kingston; and her sons, David Smith and Jim Smith also of Kingston. Sissy is survived by her daughter Melissa Signor of Kingston, NY; daughters Becky Shaffer and husband Peery of LaFollette, TN; Phyllis Knight of Connors, SC; and Amy Waller and husband David of Buchanan, MI; granddaughters Kelly Smith Brewer and husband Kevin and family of Kingston, TN; Leah Tuey and husband John and family of Kingston, NY; Robin Guy and husband John and family of LaFollette, TN; Gwen Mullins and husband Johnny and family of Kingston, TN; grandson Michael Knight and wife Devin and family of Connors, SC. Sissy also leaves behind a number of great-grandchildren as well as many friends whom she dearly loved.
In lieu of flowers, a donation may be made to The American Cancer Society in honor of Sissy's precious husband Jim. Kyker Funeral Home of Kingston in charge of arrangements.