Mary Donna Behrens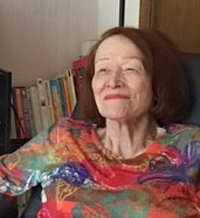 Mary Donna Behrens, 82, of Davenport, passed away Thursday, March 22nd, 2018 at Jersey Ridge Place, Davenport, due to complications from pulmonary fibrosis. Mary willed her body to the University of Iowa Department of Anatomy and Cell Division. A private family memorial service will be held at a later date at Calvary Cemetery in Rock Island.
Mary attended Alleman High School and graduated from Immaculate Conception Academy in Davenport. She received her B.S. degree from Marquette University in Milwaukee, WI and her M.A. degree from University of Denver. Mary taught elementary and middle school for forty years. Six of those years were in the United States and 34 were in other countries. She taught at international schools in Germany, Taiwan, Singapore, Mali, Saudi Arabia, Iran and Poland. She also taught as a Peace Corp volunteer in Tanzania, Africa. Mary finished her teaching career in Poland. She enjoyed the cultural activities in Warsaw so much that she remained living there for ten years after retirement.
Mary was preceded in death by her father Robert "Bob" Behrens, mother Mary Ellen (Helen Hughes) Behrens, a brother Bob, and infant brother William. She is survived by her sister Julia (Judy Behrens) Smith of Coralville, IA; five nieces and nephews Laura Korth of Davenport, Steve Smith of Owings Mills, MD, Beth Thompson of Woodstock, GA, Brian Smith of Tulsa, OK and Bob Behrens of Phoenix, AZ.