Mary J. Juszczak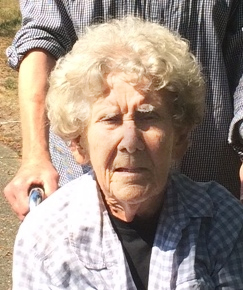 Mary J. Juszczak, age 95, of the Leisure Village West Manchester died at her home on Friday, July 8, 2016.
An Army Veteran of WWII, Mrs. Juszczak was an operating room nurse in both the military and later for Saudi Aramco in Saudi Arabia.
She is survived by her daughter, Janice Juszczak; her son, James Juszczak and his wife Liz; her sister, Irene Brock; and five grandchildren, Alex, Hailey, Blake, Nicole and Chase.
Visitation will be on Tuesday, July 12, 2016 from 7-9 pm at Horizon Funeral & Cremation Services, 1329 Route 37 W, Toms River, NJ 08755. Services will be Wednesday, July 13, 2016 at 2:00 pm at the Brigadier William C. Doyle Veterans Memorial Cemetery, 350 Provinceline Road, Wrightstown, NJ 08562.