Nathan D. Hould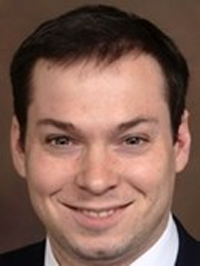 Nathan D. Hould, 32, of Oswego, NY, passed away on Sunday, May 7, 2017, at home. He was born on September 26, 1984, in Marietta, Georgia, a son to Daniel and Joyce Keen Hould. In 2002, Nathan graduated from G. Ray Bodley High School and continued on to SUNY Stony Brook where he received his Bachelor's Degree in Chemical Engineering. He then went on and earned his PhD in 2012 from University of Delaware. Nathan spent time as a Chemical Engineer at Saudi Aramco in Saudi Arabia. He enjoyed hiking, traveling the world, ice hockey, playing guitar and photography.
He will be greatly missed and forever loved by his parents, Daniel and Joyce Hould; one brother, Collin (Toni) Hould as well as several aunts, uncles, cousins and friends.
Calling hours will be held on Friday, May 12 from 11 a.m. to 1 p.m. at Foster Funeral Home, 910 Fay Street, Fulton, NY. A memorial service will immediately follow. For those wishing, contributions may be made to National Alliance on Mental Illness, 917 Avery Street, Syracuse, New York 13204 in Nathan's memory.