Otela Seim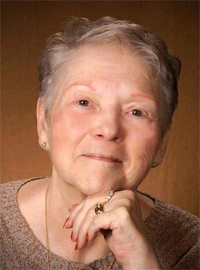 Otela "Tela" Seim of Coram, born on March 24, 1940 in Little Rock, Arkansas, passed away March 8, 2018. She is survived by her husband Ted, four children Sherri (Chris), Stephen (Julee), Scot (Sandra), Shana (Adam); three grandchildren Briana (Dan), Tara and Cami; two great-grandchildren Isabella and Stephen. She is also survived by her nephew Marc Stephens and other family members and friends as well as four "grand-dogs."
She was a lifetime member of Beta Sigma Phi. She had a passion for dance, having her own studio in Little Rock, Arkansas. She went to Chicago National Academy of Dance Masters. Spent 20 years in Saudi Arabia, and retired to the big sky country.
"I have had a wonderful life experience, and I thank God every day for the blessings he has given me and my family."
A memorial service will be held at Christ Lutheran Church in Whitefish on Friday, March 16, at 11 a.m.
In lieu of flowers please make donations to the American Heart Association or your local Humane Society.
Condolences for the family may be submitted online at www.columbiamortuary.com. Columbia Mortuary in Columbia Falls is caring for the family.