Patrick James Joseph Pickford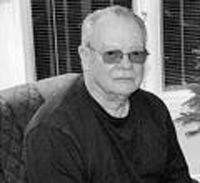 Patrick James Joseph Pickford passed away on March 9, 2018 at his residence in Sarnia, Ontario, with his family by his side. Spouse of Linda Markle Pickford. Son of the late James Meldrum Pickford (1941) and Mary Catherine Miller Pickford (1999). Survived by his brother Gerald Pickford (Rose) of Wallaceburg, and his nephews and niece Scott, Kelly, Jay and Darren (Jill). Survived by his in-laws Bev and Jim Welsh of Port Hope, and Pat and Keith McLeod of Kelowna, B.C.
Patrick was born on December 2, 1941 at Charlotte Englehart Hospital in Petrolia, Ontario. He resided there for 5 years and moved to Wallaceburg with his family. He graduated from St. Jerome's High School in Kitchener. Patrick's working career as a Stationary Engineer, Instrumental Technician and Electrician took him to many industries in the Chemical Valley (Dow, Nova, Shell, Polysar, Monsanto), the Middle East (Aramco in Saudi Arabia, Oasis Oil in Libya), Borneo and Fort McMurray. He retired from Hiram Walker & Sons Limited, Walkerville, Ontario.
Patrick enjoyed historic novels and was able to relate many facts which he considered useless to others. He didn't believe in GPS's or hiring someone to do a job he could figure out. During his retirement, Patrick befriended families from the Middle East as they settled in Sarnia, in particular, the Krazini, Haffejee, Lahouiel, Manour and Othman families. He played a role in their children's development and went overboard with providing them with many treats.
Patrick enjoyed traveling the many country roads throughout Ontario and in particular Lambton County. We wish to thank friends and family for their prayers, visits and support during this long journey with lung and brain cancer. A special thanks to Fatima and Abdul Haffejee and their children, Yusuf and Firdauz for tea times around our fireplace. Thanks for the emotional support from Don and Pat Poland and Linda and Lou DiMuzio. Thank you to the staff at St. Joseph's Hospice; Drs. Maddison, Crombeen, Yoshida, Yaremko, Rosenblum and Michael O'Mahoney; VON nurses and PSW staff.
A Mass of Christian burial will be held at 2:00 p.m. on Tuesday, March 13, 2018 at OUR LADY OF MERCY CATHOLIC CHURCH, 390 Christina St N, Sarnia, with family and friends being received one hour prior to service. A private interment to follow in Lakeview Cemetery, Sarnia. Sympathy may be expressed through donations to St. Joseph's Hospice, 475 Christina St N, Sarnia, ON, N7T 5W3; the V.O.N, 1705 London Line, Sarnia, Ontario, N7W 1B2; Brain Tumour Foundation of Canada, #203 Horton St, London, Ontario, N6B 1K7; or a charity of your choice (cheques only at the funeral home please). Arrangements entrusted to Smith Funeral Home, 1576 London Line, Sarnia.