Patrick Winfield McGinnis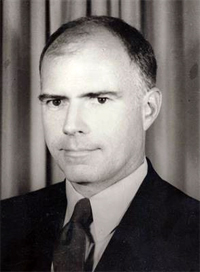 Mr. Patrick "Pat" Winfield McGinnis was born on August 13, 1943 in Rock Hill, South Carolina, to the late Mary McSwain and the late Osbourne W. McGinnis, he passed away at age 75 on October 22, 2018.
Patrick served in the Air Force in the Vietnam War. He worked in the Petroleum/Gas/Chemical industry as an electrical engineer at Aramco until he retired in 2011. He was a senior member of International Society of Automation.
Patrick was the beloved husband of Donna McGinnis. He was preceded in death by his grandmother, Annie Lou Reid. Patrick is survived by sister, Rachel McGinnis; brother, Edward Thompson; brother, Ronald Thompson and his wife Jeannie; and his stepdaughter, Mary Harris and her husband, David.
In lieu of flowers, donations may be made in Patrick's name to Hospice Care of South Carolina and the Alzheimer's Association. Friends and family are welcome to attend the memorial service on Saturday, October 27 at 1:00 p.m. at Greene Funeral Home Northwest Chapel, 2133 Ebenezer Road, Rock Hill.