Perry Lee Hunt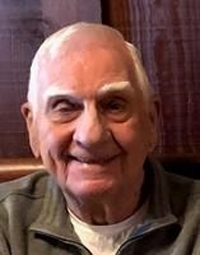 Austin, Texas - Perry Lee Hunt, 91, loved and loving husband, father, brother, friend passed away in his sleep on Sunday, September 12, 2021 after contracting the Covid virus. He had survived bladder cancer and multiple strokes.
Perry was born on April 19, 1930 to Lobel and Bonnie (Barker) Hunt in Roquemore, Texas, and graduated from Minden high school, Minden, Texas in 1948. He received an A.A. in Electronics from Yuba College in Marysville, California in 1968.
He joined the U.S. Air Force in 1950 and retired in 1977 as a CMSgt. His career in metrology, specializing in avionic calibration and measurement, earned him accolades, commendations, and medals for his leadership, problem solving, efficiency and management. Those skills served him at Barksdale AFB, LA; Andersen AFB, Guam; Beale AFB, CA; Itazuke AB, Japan; K.I. Sawyer AFB, MI; Ubon AB, Thailand; Dover AFB, Delaware; and Travis AFB, CA. and after retirement from the Air Force in Saudi Arabia with Northrup Corporation and Aramco.
He is survived by a daughter and son, Sharon Hunt and Michael Hunt, two grandchildren, Alaxandra Hunt and Trevor Hunt, his sister Joyce (Hunt) Sanderlin, and several nieces and nephews. Perry was preceded in death by his wife of 65 years, Willa Jean (Pierson) Hunt; son Stephen Hunt; and siblings Wallace "Pete" Hunt, Bonnie Maude (Hunt) Smith; Doris "Dobie" Hunt; Lobel "Son/Shorty" Hunt; Amos "Tinsey" Hunt; George Hunt; and Catherine "Cat" (Hunt) Wood.
Perry met his wife, Jean, while working on oil rigs in Nebraska. They married in 1951 and she shared his life in the military. They "retired" to Dixon, CA in 1977. He loved traveling with his family and going to family reunions. He and Jean travelled extensively through the continental U.S., Canada, and Europe. Perry enjoyed music, especially old-style country western music. He grew flowers, tomatoes, and beans and shared with neighbors. His hobby was tinkering with mechanical and electronic equipment. He put a full-sized color TV together in 1965 from a kit. He was a daily cross-word, cryptogram, word jumble, and sudoku puzzle solver.
The Hunt family extends their gratitude to the caring staff at the Brookdale Beckett Meadows assisted living facility in Austin.
The interment service will be at the Sacramento Valley National Cemetery near Dixon, CA at a date to be determined.