Raymond Hutton Stone Jr.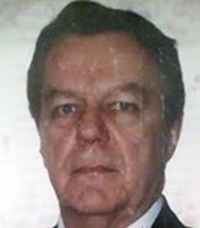 Raymond Hutton Stone Jr., 84, of Brockton, passed peacefully on December 6, 2017. He is survived by his son, Raymond H. Stone III; daughters, Suzanne Alfano, Jacqueline Stone and Tara Stone; grandchildren, Victoria, Nikko, Brandon, Aaliyah, Jihad, Anthony, Brian and Kahmari; great-grandson, Jihad; nieces, Jean and Elizabeth. He was the husband of the late Elizabeth Stone.
Ray graduated high school from Boston Latin before entering the military and served in the U.S. Army, working in Army Intelligence at both Fort Devins and the Pentagon. After his service ended, he attended Northeastern University, eventually graduating from Boston University with a degree in Engineering.
Raymond worked as an electrical engineer for many notable firms in the Boston area including Stone & Webster Engineering, Foxboro Corporation and Charles T. Main Corporation. He helped construct and disassemble Nuclear Power Plants including Maine Yankee, Vermont Yankee, and Millstone in Connecticut. Raymond also worked for Saudi Aramco on Nuclear Plants in the Middle East. When an early retirement didn't take, his last employment was at the famous Big Dig in Boston.
He was a lover of fine cars and fine boats and was a longtime member of the Old Colony Yacht Club and served as Commodore for two terms. He was an avid player of billiard sports, bowling and poker. Raymond was very proud of his children, grandchildren, and great-grandchild, and was quick to brag about them to his friends. His service will be held at Waitt Funeral Home, 850 North Main Street, Brockton on Tuesday, December 12, at 11:30 a.m. with viewing beginning at 9:30 a.m. in the funeral home. Burial to follow at Milton Cemetery.