Richard Musser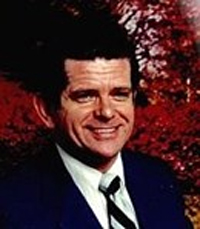 Richard Musser, a resident of Saddle River, went into the arms of our Lord on Thursday, November 8, 2017. He was born in Brooklyn, NY on September 16, 1934. Richard is survived by his loving wife, Marie (nee Simmons), his three daughters, Corinne Kerner of Saddle River, NJ with her husband James and daughters Samantha and Alexandra, Gail Miller of Shermans Dale, PA with husband Michael and her children Ashley and Anthony, Jennifer Triano of Stamford, CT with her husband Anthony and daughter Allison, and his grandchildren Laura, Ryan, and Charles Rew, whose mother, Janette Rein, Richard's oldest daughter, passed away in 2010. Janette is survived by her husband, Geoffrey Rein.
Richard and his wife, Marie, met while they were roller skating partners at the Empire Roller Skating Figure 8 Club. They were married for 63 years.
Richard graduated from Brooklyn Preparatory School in 1952, and then earned his Bachelor's Degree from Saint Joseph's College in Brooklyn, New York. Early in his corporate career, he worked for the Arabian American Oil Company, and then with IBM for more than a quarter century. All the while, he was active in the Christian Youth Organization, his churches and a member of both the Knights of Columbus and the Elks.
The family will receive guests at the Wanamaker & Carlough Funeral Home (177 Route 59, Suffern, NY) on Sunday between the hours of 2 PM and 5 PM. Funeral services will be held at the Church of the Presentation (271 West Saddle River Rd., Upper Saddle River, NJ) on Monday, November 13th at 10:00 AM.