Robert Meves Blankenship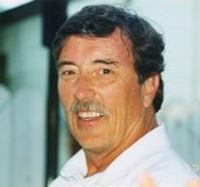 Robert (Bob) Meves Blankenship, MD, died Thursday, February 22, 2018, in Denver, Colorado, surrounded by his wife and six children.
Born on November 25, 1939, to Dr. Fred and Celia Meves Blankenship in Louisville, Kentucky, Bob graduated from the University of Louisville College of Medicine in 1965. Professionally Bob practiced in internal medicine for 52 years, compiled of military service, private practice, 17 years with Aramco in Saudi Arabia, and in US hospitals across the country until his retirement in 2017.
Bob is survived by his wife Monica Walsh Blankenship and their three children - Erin, Kevin and Meghan; three children from his first marriage to Diane Day Bray - Leslie, Amy and Brent; his daughter-in-law Dawn Blankenship and two grandchildren Grace and Cassius; and numerous nieces and nephews. He is preceded in death by his parents and his sisters Bonnie Chapman and Nancy Brinly.
A memorial service will be held on Saturday March 10, 2018 at the Arrowhead Golf Course in Roxborough, Colorado.