Shirley Lorraine Hall Jones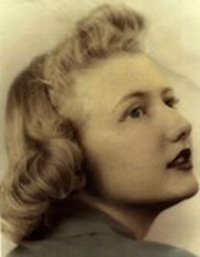 Shirley passed away peacefully, of natural causes, on January 22nd, 2018 at Brookdale Assisted Living Center in Reno. She was 90 years old.
Shirley was born in Clinton, Iowa, on April 14th, 1927, to Viola and Victor Hall. She graduated from Clinton High School in 1945. She then attended University of Iowa School of Nursing. Following graduation, she briefly worked for University of Iowa Hospital and then moved to California. She was offered an opportunity to go to Saudi Arabia, to be a nurse for ARAMCO Oil Company. It was here she met the love of her life, Darwin Jones, who was an officer in the US Air Force. They were married on Bahrain Island. They returned to the United States the next day with a brief honeymoon stopover in Hawaii. After spending some time in Salt Lake City, Utah, Dar and Shirley moved to Walnut Creek, CA. It was there that their son Steve was born. They then moved to Reno, where Shirley began her long career as a nurse at the Reno Veteran's Hospital. They built their dream house in Pleasant Valley, where they spent many happy years. Shirley worked at the VA until retirement in 1985. After retirement she continued to work part time at Manor Care Nursing Home.
Shirley was an avid reader. She loved her daily walks. Together with Dar she enjoyed traveling, camping, dining out, and playing golf. When their grandsons came along, they spent time going to every play, game, match, or concert in which the boys were involved. She also enjoyed her weekly get-togethers with her nursing friends from the VA.
Shirley was preceded in death by her husband of 64 years, Darwin. She is survived by her son Stephen (Monique), her grandsons Forrest and Jackson, her sister Beverly Clausen, her nephew Eric Clausen, and her great nephews, Hugh and Vaughan Clausen.
No memorial is planned.