Stuart Kraft Baer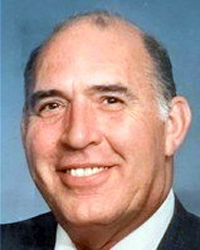 Greencastle - Stuart Kraft "Stu" Baer, 89 formerly of Coseytown Road passed away on Thursday, January 14, 2021 at his home.
Born in Paramount, Maryland on August 8, 1931, he was the son of the late Norman Henry and Sara Jane Kraft Baer.
He attended Maugansville Elementary, Woodland Way Junior High and Hagerstown High School.
He was employed as a Salesman with O.P. Bohman and Goodyear in Hagerstown, MD Arabian American Oil Company (ARAMCO) in Saudi Arabia, Eddie's Tire Company in Winchester, VA, L&S Stone in Chambersburg, PA and most recently with Keystone Ford in Greencastle, PA and Osborne Funeral Home in Williamsport, MD until his retirement.
He was a member of Otterbein United Brethren Church in Greencastle, PA.
Stu is survived by his wife of 70 years Lovina Pearl Martin Baer, daughter Dawn L. Stiner and her husband Mark of Chambersburg, PA, son David L. Baer and his wife Linda of Greencastle, PA, daughter Sherry K. Welty and her husband Lee of Chambersburg, PA, son Chuck E. Baer and his wife Denise of Greencastle, PA, sister Harriet E. Hess of Greencastle, PA, Sister Evangeline M. Osborne and her husband Major of Williamsport, MD, Sister Mary Ellen Clark of Greencastle, PA, sister Phyllis A. Brady and her husband Ronald of Hagerstown, MD, brother Lowell Jason Baer of Maugansville, MD, 7 grandchildren and 14 great grandchildren.
There will be no viewing and services and burial are private.
Memorial donations may be made to Otterbein United Brethren Church 146 Leitersburg St. Greencastle, PA 17225.